The first-of-its-kind OPM solution goes far beyond shipment data to provide granular reads of sales in Canada's bars and restaurants at national, province, city and segment level. It will cast light on dark spaces in data to give businesses their best ever perspectives on what consumers are purchasing in outlets. With the launch of OPM, CGA by NIQ will now be providing the industry with a full suite of solutions to tell suppliers how they are performing vs competitors and support successful channel strategies with actionable insights.
OPM complements CGA's current range of services in Canada, including in-depth consumer research and Outlet Index and BeverageTrak solutions. At a recent webinar, CGA's experts used the suite of sources to deliver crucial insights into the market and what's to come. Ahead of the OPM launch, here are seven takeaways to help brands, suppliers and operators start 2024 in the best possible position.
1 The On Premise is a great place to influence drinks choices
CGA's global REACH survey emphasises the huge value of the On Premise in promoting trial and growing brand equity. Well over half (56%) of consumers like to try different drinks out of home—rising to 65% and 64% among millennials and Generation Z.
With 71% of Canada's consumers likely to also buy a drink at home if they enjoyed it while out, bars and restaurants are the perfect place to connect with consumers and build brand awareness in the Off Premise too.
This is particularly important for cocktails and craft beer, as trial of these is more likely to occur out-of-home than in stores. Encouragingly, many drinkers are also happy to pay when they experiment, with 40% willing to spend more on a new drink in a bar or restaurant.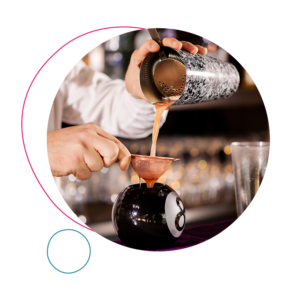 2 Consumers want memorable experiences
For many consumers, going out is about more than the food or drink but the all-round experience. The REACH survey shows half (50%) of global consumers plan to visit venues that offer an exciting experience or to watch a sporting event, while even more (57%) will go to street food vendors, pop-up markets or food and drink festivals—like Canada's Taste of the Danforth and Richmond Night Market. These consumers want memorable experiences that they can't replicate at home and that justify their spend.
3 On Premise ticket count and check value are above 2022 levels
CGA's On Premise Impact Reports, powered by BeverageTrak data from bars and restaurants across Canada, carry a positive outlook for 2024. Ticket count has been ahead of 2022 through most of 2023, and check value has increased by an average of 2%—rising to 4% in British Columbia. Forthcoming holiday occasions should help end 2023 on a high, as BeverageTrak data comparing 2022 to pre-COVID levels in 2019 shows velocity increases for both Christmas Eve week (+27% vs the same week in 2019) and New Years Eve week (+15% vs the same week in 2019).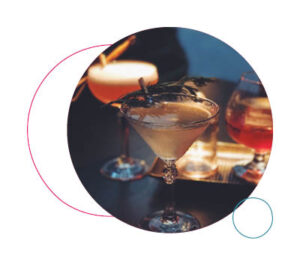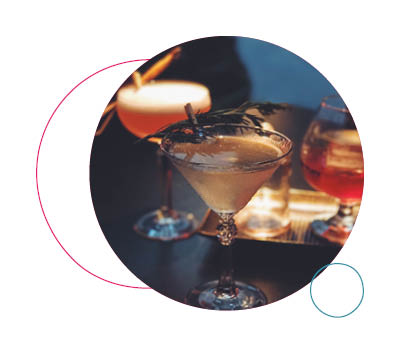 4 On Premise outlets are growing but changing
CGA's Outlet Index, a continuously updated database of every licensed outlet in Canada, reveals crucial venue dynamics in the On Premise. The latest data shows a 3.6% increase in locations in the last six months, to a total of just under 70,000. There has been a clear shift towards food-led venues, with dining outlets rising 5.6% and drinking ones dropping 6.8%. This trend is in line with other markets measured by CGA, as the last couple of years has seen shifts in the total universe after being impacted by the COVID-19 pandemic.
Within the food-led market, casual dining has been the biggest success story, with a 9.9% increase in outlets across Canada in just six months. Meanwhile the number of pubs and bars has fallen, but the steepest drop has been in nightclubs, where the total has plunged 16.4%. This follows consumers' shift towards earlier On Premise visits and the occasions they're visiting for. Understanding these, and how suppliers can actively assess their addressable market through the changing dynamics of the channel will be important to supplier brand success moving into 2024
5 Consumers are prioritising the On Premise
Rising costs have put pressure on people's wallets around the world this year. But they remain eager to eat and drink out whenever they can. Four in five consumers told CGA's recent On Premise Pulse Report that they were going out either the same (49%) or more often than usual (31%), and many of them are prioritising bars and restaurants over other areas of discretionary spending.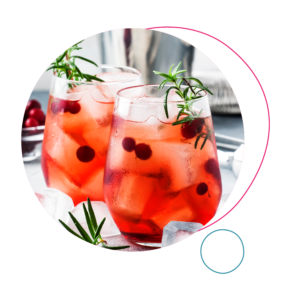 6 Spirits sales and interest in seasonal flavours are rising
CGA's upcoming OPUS Fall 2023 Report sets out the big drinks category trends for suppliers and operators to track. Canada's hot segments at the moment include spirits, with a 3% increase in On Premise consumption, while beer and wine have held their positions. The report also highlights the appeal of winter-appropriate flavoured offerings, as more than a third of consumers agree they look for seasonal drinks like hot toddies and flavours like pumpkin or gingerbread. Nimble responses to consumers' changing tastes are vital for all suppliers.
7 Canada's bartenders have a big influence on drinks choices
REACH Survey stressed the importance of bar staff's recommendations. More than a third (35%) of consumers globally agree these are important when deciding what to drink, while 57% say they can still be swayed by recommendations, even if they have already made their selection. With 85% of operators agreeing they will recommend brands if they have a good relationship with the supplier, there are some great opportunities to educate and engage bartenders and achieve endorsements and this will be explored further in CGA's upcoming global Bartender Report.
Click here to watch the CGA by NIQ Canada webinar in full.
CGA by NIQ's OPM service launches in Canada in December, with insights to be delivered on a four-week basis via NIQ's best-in-class Discover platform. To learn more about OPM and other research sources that can help businesses unlock their full potential in 2024, contact Mitch Stefani, Client Solutions Director – Americas at Mitch.x.Stefani@nielseniq.com.