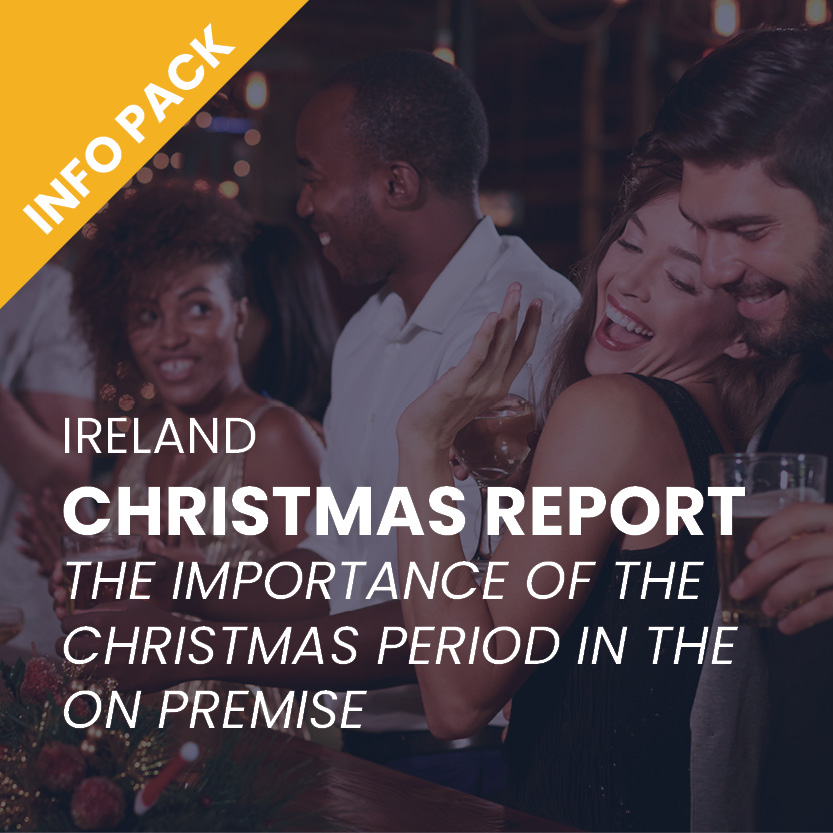 CGA's annual seasonal report 'The Importance of the Christmas Period in the On Premise' uncovers the types of occasions and channels consumers are expected to enjoy over Christmas and New Year this year. Relaxed or quiet drinks are typically most popular in the days leading up to Christmas Day, while high-tempo occasions become more common in the run-up to New Year.
Based on last year's behaviours, it is expected that the demand for food-led pubs is likely to peak in the days before Christmas Eve, while drink-led pubs and bars are on track to be the two most popular channels across the whole festive period, when 37% and 36% of consumers plan to visit them respectively.
The latest On Premise User Survey (OPUS) reveals Irish consumers' plans for celebratory occasions in pubs, bars and restaurants throughout the rest of this year and into 2024. The report shows that 27% of consumers plan to eat and drink out on Christmas Eve, but visitation will peak for New Year's Eve, when nearly a third (30%) intend to go out.
Smaller spikes can be expected on New Year's Day (20%), Boxing Day (19%) and Christmas Day (11%). With Christmas Day falling on a Monday this year, the previous Friday and Saturday (22 and 23 December) should provide two more days of bumper trading.
Sian Brennan, CGA by NIQ's client director, Ireland, said: "With spending so squeezed this year, festive occasions will be more important than ever for On Premise operators and suppliers—especially those operating in the late-night space, which has been under mounting pressure. Ireland's consumers are ready to celebrate, but they will be planning their visits carefully and expecting both memorable experiences and full value for money. Getting a precise understanding of when and where they are likely to go out is the vital first step to success over the festive season."
CGA by NIQ's Report 'The Importance of the Christmas Period in the On Premise' delivers many more insights into consumers' habits over Christmas and New Year, and helps all suppliers and operators to optimise sales and marketing strategies. To learn more about the upcoming 2023 report and opportunities for expert bespoke analysis, email Sian Brennan at sian.brennan@nielseniq.com.