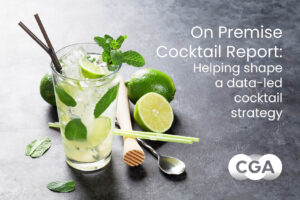 In an industry-first report, CGA's On Premise Cocktails provides a comprehensive overview of the dynamics of the cocktail category. It reveals that the most popular cocktail across states by value velocity is the Margarita, followed by the Moscow Mule and the Martini.  
This new and exclusive research provides suppliers and operators with sales-led insights to shape their cocktail offering, create unique sales stories and support national account conversations. 1 in 4 (26%) consumers said they drink cocktails when visiting the On Premise, and the average price of a cocktail is $11, with an average check value of $75. This highlights a huge opportunity to capture this already-engaged audience and attract new customers with brand, programming and activation initiatives. 
The report also uncovers that over a 12-week period, cocktails earn the average outlet $9,570 and over half of all cocktail value comes from sales in the early evening, with the average outlet earning $5,269 in this period. This demonstrates the considerable value cocktails have as a key category for spirit suppliers, accounting for a significant proportion of spirits sales.  
Delivering On Premise teams with an overview of the cocktail category landscape, the report also confirms which out of the top 30 cocktails have the highest velocity, when and where consumers are drinking them, at what price point and where the opportunities for your brands lie within this space.  
Matthew Crompton, Client Solutions Director, CGA, said:
This initial report and cocktail sales tracker offering, which has been 5 years in the making, is essential for suppliers and operators seeking to measure and understand the size of the prize of the cocktail category, how this translates into brand opportunities and help drive sales to ensure maximum revenue returns. Unlocking this level of insight by region, outlet type and day part is needed for businesses to deliver a truly data-led and effective cocktail strategy."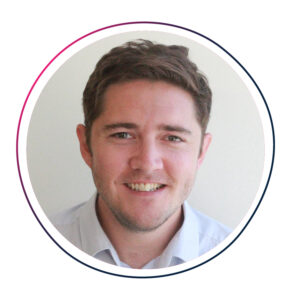 CGA's On Premise Cocktail Report is available from December 2021.  
For more information about the report, please contact Matthew Crompton at Matthew.Crompton@cgastrategy.com or download more information here.