Click here to read the blog in Italian/ Clicca qui per leggere il blog in italiano.
CGA by NIQ's Daniela Cardaciotto, the On Premise Sales Leader shared top pointers from the Wine in Italy and Italian Wine across the Globe report at the Milano Wine Week last week. Following are the growth opportunities spotlighted by her:
Quality Over Quantity
Despite of the cost of living, Italian wine consumers remain engaged with two in five (40%) consumers drinking wine in the On Premise. Moreover, wine drinkers are more likely to now prioritise good quality over all else, with 37% of On Premise users admitting that it is more important that their drink is good quality compared to 12 months ago (+7pp vs Average consumer​). Interestingly, 88% of Italian consumers are more likely to choose wine from their own country than other markets tracked, showcasing Italian's wine reputation as great quality.​
The Premiumisation Opportunity
Wine consumers are more affluent than the average Italian On Premise visitor, are very engaged with the On Premise and prioritise quality. With 57% of wine consumers being likely to pay more for a better-quality drink, there is a premiumisation opportunity for the growth of particularly Italian wines, as consumers would be more likely to pay more for a better-quality drink.​
Still vs. Sparkling: Tailoring Strategies
Still and sparkling wine have two distinct audiences, and thus channel strategy should be adapted for each. The biggest opportunity for still wine lies within food-led venues such as Pizzeria (84%), Trattoria (69%), café (53%), among others, whereas sparkling is a more versatile drink and should be accessible in a broader range of venues, including those in the late-night bars (47%) and pubs (52%).​
Staying ahead of the competition
There is competition for wine, particularly from spirits, digestifs and aperitifs – as well as the inclusion of those within cocktails. The increasing popularity of cocktails, especially those featuring sparkling wine, opens new avenues for the wine market. The growth of Spritz, with its sparkling wine core, is an excellent example of how the wine industry can tap into the versatility of its products and become part of the mix with creative strategies.
Tapping into Wine-related events
With 58%​ of consumers visiting or planning to visit wine-centred events over the next few months​ and 88% admitting their interest in attending these events in future, wine-centred events provide an excellent opportunity to engage with younger consumers, particularly wine and food pairing dinners (31%) and tasting events ​(19%).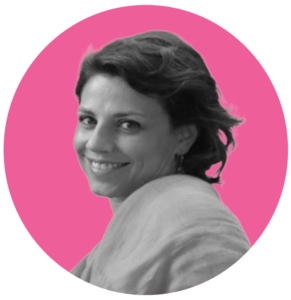 CGA by NIQ's Wine in Italy and Italian Wine across the Globe reports are now available. The reports use the On Premise User Survey (OPUS) and On Premise Measurement (OPM) data to deliver expert insights to help manufacturers, suppliers and operators understand key categories, channels, brand and occasion trends and optimise promotions and activations in the Italian On Premise.
To learn more, contact Daniela Cardaciotto at Daniela.Cardaciotto@nielseniq.com