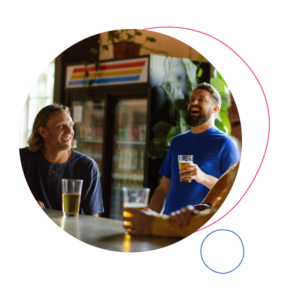 CGA by NIQ's On Premise User Survey (OPUS) highlights the value of big sporting events in Ireland—especially for rugby, which is consumers' most popular sport to watch in pubs and bars after football. Rugby Union fans are particularly pre-disposed to watch games in venues, with three quarters doing so—17 percentage points more than the average among all sports consumers.
OPUS also emphasises the high spending of rugby followers. Two thirds of them say they go out to watch sports at least once a month, and they spend a third more per month in the On Premise than the average visitor. Domestic beer is their most popular drinks category, with consumption of stout and no and low alcohol alternatives both much higher than average.
Ireland's first two games in the World Cup have already boosted sales, and a bumper day of trading is expected this Saturday (23 September), when the team takes on South Africa. The timing of the games—in the afternoons and evenings, and mostly at weekends—is ideal for pubs and bars screening the World Cup.
The World Cup bonanza follows a big lift to sales during Ireland's Grand Slam in the Six Nations rugby tournament earlier this year. It will build on a strong first half of the year that saw double-digit year-on-year growth for Ireland's On Premise.
CGA delivers many more crucial insights into Irish consumers' behaviour in the 2023 OPUS Report, which is out soon. As well as analysis of sports habits, it will have deep dives into occasions, dayparts, category choices, mixed drinks, the growing appeal of no and low alcohol drinks and much more. 
"The Six Nations and World Cup are making this a year to remember for Ireland's rugby fans, and they've been very positive events for pubs, bars and suppliers as well," says Sian Brennan, CGA's client director, Ireland. "Sports followers are some of the most engaged and highest spending visitors in the On Premise, so understanding their needs and achieving their loyalty can be very profitable. Our OPUS research is here to help businesses solve those challenges—not just during the World Cup but beyond into 2024." 
CGA by NIQ's 2023 OPUS Report is packed with data and analysis to support successful sales and promotional strategies in Ireland's On Premise. To learn more, email Sian Brennan at sian.brennan@cgastrategy.com.