1 Gen Z are very active in the On Premise 
CGA by NIQ's REACH research shows more than two thirds (70%) of those in the Gen Z age group visit the On Premise at least weekly—nine percentage points more than the average among all consumers. They are particularly keen to go out with family and friends and treat themselves—the top two thigs they look forward to when they eat or drink out. 
2 Cocktails ahead of beer 
Gen Z consumers have an average repertoire of 4.55 drinks categories. This is in line with the all-consumer average, but there are some very important nuances. For example, Gen Z are 13 percentage points less likely than average to drink beer, but nine percentage points more likely to choose cocktails—especially sweet and high-alcohol options. The Mojito is their number one choice, ahead of the Margarita, Pina Colada and Sex on the Beach. 
3 Social media is a big influence 
Gen Z's social lives are powered by social media. More than four in five (83%) say they have bought food or drink that they saw there—17 percentage points more than average—while more than half (57%) regularly look at a venue's social media before visiting. With half (49%) of Gen Z cocktail consumers often basing their choices on what looks good on platforms like Instagram, serve is a crucial consideration for bars and pubs. 
4 Celebrity endorsements count 
Celebrities are another big sales driver. Well over half (58%) of all Gen Z consumers say they are likely to be influenced to buy food or drink by celebrity endorsement or ownership. 
5 Experiences matter 
Younger adults are fuelling the movement towards experiential visits to the On Premise. More than half (54%) of Gen Z consumers say they will visit venues that offer an exciting experience or a sporting event this year—four percentage points more than average. They also over-index for interest in street food, pop-ups and food and drink festivals—which makes these venues valuable targets for drinks suppliers.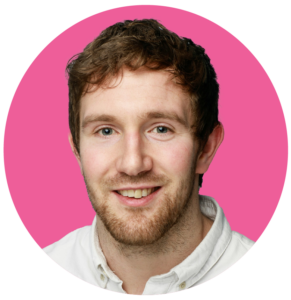 CGA by NIQ provides in-depth expert analysis of the On Premise habits of Generation Z and many more consumer segments, with actionable insights that help operators, suppliers and manufacturers to optimise their strategies and grow sales and share.
To learn more, click here, or contact Charlie Mitchell at charlie.mitchell@nielseniq.com.