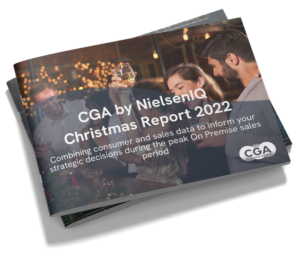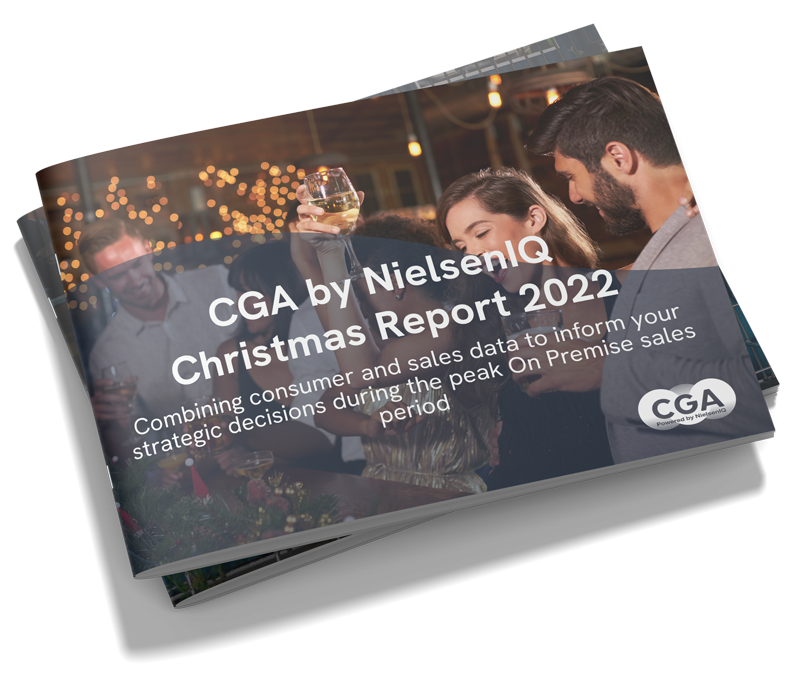 Following the wilderness years of pandemic-enforced disruption, the 2022 festive period is shaping up positively, buoyed further by the World Cup's weighty contribution to higher On Premise visitation levels.
The party season tends to drive higher visitation levels due to the increased number of events available to consumers, with 20% going out more frequently than usual to visit Christmas markets, attend Christmas parties and to watch World Cup matches. As a result, there are many potent opportunities for suppliers and operators to capitalise on these occasions.
Looking back to the last "normal" Christmas in 2019, before Plan B measures and Omicron concerns, total food and drinks sales in the On Premise were worth £9.2bn, underlining just how critical the festive period is for driving sales.
This festive period, consumers are still planning to prioritise visits to pubs, bars and restaurants, with CGA's latest consumer data highlighting that a convincing 61% of consumers plan to visit the On Premise more than they did during Christmases past (14%) or at least as often (47%).
There are certain categories that see a significant uplift over the festive period, indicating key windows of opportunity for upselling, trading-up and increasing overall volume sales. For example, a large proportion of On Premise visits during the 2019 festive season were predominantly wet-led, with 39% of consumers going out for just drinks. Liqueurs, brandy/cognac and darker spirits like rum and whiskey are typically the noteworthy category winners during the Christmas period.
Spirits continued to win drinks sales share across 2021. This accelerated further during an albeit disrupted festive trading period last year. But in 2022, CGA's Drinks Recovery Tracker has recorded considerable deceleration in growth.
Paul Bolton, client director said: "It's more important than ever for brands to track the spirit category's performance over Christmas, to be forewarned and forearmed of who and where consumers are engaging. Valuable insights will be available in the upcoming Christmas Report, launching in early 2023."
As drinks suppliers and operators start planning for the following Christmas before the pine needles from this year's Christmas tree have been cleared away, CGA's research provides tangible insights that support suppliers and operators to get a head start on their Christmas 2023 strategies, ensuring they –
Understand festive behaviours and attitudes within the eating and drinking out markets
Are equipped to optimise the festive season, the key channels and occasions in the out-of-home
Remain attuned to sales trend shifts at category and supplier level
CGA by NielsenIQ's Christmas Report 2022 is based on in-depth research into consumer behaviour in the On Premise over the festive period, supported by sales data to inform your strategic decisions over this peak sales period.
Click here to download more information, or get in touch with Paul Bolton at Paul.Bolton@cgastrategy.com.