1 Targeting the right consumers is key
CGA by NIQ's Europe-wide REACH research highlights the enduring appeal of bars, pubs and restaurants, but there are signs that some people—especially those worst affected by the cost of living crisis—may be reducing the frequency of their visits. This makes it essential to identify and understand the core of consumers who are maintaining or increasing their frequency and spend—many of whom can be found in the 18 to 34 age group. Nearly half (48%) of adults in that category say they will go out more often over the next 12 months, compared to only 18% of those aged 55+. Precise targeting of these highly engaged consumers is vital in the months ahead.
2 The On Premise delivers affordable treats
Consumers across Europe view bars and restaurants as places to treat themselves—especially at a time when discretionary spending is under pressure. Well over (56%) of European consumers agree that eating and drinking out is an 'affordable treat', so finding the sweet spot of indulgence and value will be a powerful route to growth over the rest of 2023 and beyond.
3 Quality over quantity
While visitation levels are good, some consumers are buying fewer drinks when they visit the On Premise. But although they're drinking less, they're drinking better. Asked about their intentions with a set amount of money, two thirds say they would buy either one super-premium drink (19%) or two premium drinks (46%)—much more than the number (36%) who would buy three or more drinks of lower quality.
4 Cocktails continue to sparkle
Consumers' appetite for treats means that interest in cocktails remains high. But it's important to remember that tastes vary widely around the world. For example, European cocktail consumers prefer sweet and refreshing options like Aperol Spritz, while strong and short serves like Whiskey Sour are more popular in Asia.
5 Bartenders can drive sales
In a competitive market, it's crucial to understand consumers' paths to purchases and the best ways to influence them. REACH highlights in particular the power of recommendations from bar staff, which a third (33%) of consumers consider important when they make their choices. Suppliers that support bartenders' knowledge and skills can get a head start in the battle for recommendations.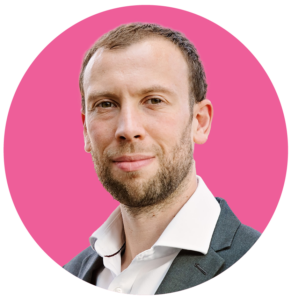 CGA by NIQ provides many more insights into consumers' engagement with the On Premise around Europe, helping bar leaders, teams, distributors and manufacturers identify opportunities and grow sales and share.
To discover more, click here or contact Graeme Loudon at graeme.loudon@nielseniq.com.