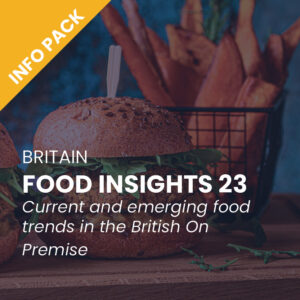 1 Value 
The cost of living crisis has brought value into sharp focus. Consumers now spend an average of £96.38 a month on eating and drinking out, down 87 pence from last year, so competition for share is tougher than ever. Value for money is their top factor in decision making by a long distance—but it's crucial to remember that value doesn't mean cheap. It's the quality-to-cost ratio that people watch closest, and quality remains a key driver.   
2 Treats and travel 
With money tight, consumers have prioritised treat occasions over everyday visits to restaurants, pubs and bars. Numbers going out to eat for treats have held up well in 2023 while others have fallen slightly. Meanwhile those eating while travelling have increased by a few percentage points—a result of the reopening of travel after COVID restrictions.  
3 Peruvian and Burmese cuisines 
The out of home sector is where consumers want to try new flavours, especially in the casual dining and street food sectors. A breakdown of cuisines for Food Insights 23 shows British, Chinese and Italian remain the three most saturated countries. On the flip side, a list of cuisines that consumers would most like to try is led by Peruvian and Burmese, followed by Cuban, Scandinavian, Filipino and African regions. There is substantial untapped potential in these cuisines.  
4 Mindful eating 
Growing interest in sustainability and health is driving a mindful eating trend. More than two in five (44%) consumers say sustainability is important when choosing where to eat, with local sourcing, recycling and waste their top three concerns. Meanwhile more than half (52%)—and nearly two thirds (63%) of 18 to 34 year-olds—say they would like to reduce their meat consumption, and a similar number (64%) think it's important to know the nutritional content of their meals. Venues like Newcastle's no-waste café Magic Hat, vegan burger group The Vurger Co and Glasgow's healthy concept kcal are among those leading this mindful movement and helping consumers make informed decisions. 
5 Innovation in the sector 
Food Insights 23 shows many consumers want new and exciting desserts. More than half (53%)—and 70% of those aged 18 to 34—find fusion desserts like cronuts and cookie pizza appealing, and there's sizeable interest in innovations like crème brulee crepe cones, doughnut pizza and deep-fried ice cream. Oh My Cheesecake and Dolly's Desserts are two examples of operators taking advantage. Desserts aren't the only category where younger consumers are interested in innovation.  The upcoming Hot Beverages Report by CGA reveals that younger consumers are more adventurous than average when ordering iced coffees and teas – 50% of 18 to 34 year olds consider themselves to be experimental with flavours when out of home.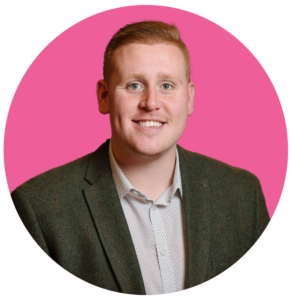 CGA by NIQ's Food Insights 23 report is available now. Based on an in-depth survey of 2,000 consumers, it is packed with in-depth data and actionable insights on a wide range of out-of-home eating topics to help suppliers and operators respond nimbly to consumers' latest habits and preferences. To learn more, click here and contact Andrew Hodgson at andrew.hodgson@nielseniq.com.