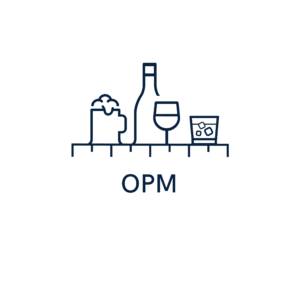 CGA's exclusive On Premise Measurement (OPM) service recorded an average price of $4.96 for a 12oz EQ serve of Beer in the 12 months to mid-August 2023. This represents double-digit growth from the average of $4.50 in the previous 12-month period. Increases were lower in the Imported Beer category (+9.2%) than in others including Domestic Premium (+10.3%) and Craft Beer (+10.2%). 
Year-on-year increases in the Spirits category were more restrained at 5.3%, creating an average price of $7.24 for a 1.5oz EQ serve. Within this segment, rises were highest in Whiskey (+7.0%), Cordials (+6.1%) and Rum (+5.1%), while increases in Gin, Tequila, Cognac and Vodka were lower at between 3% and 5%.
The OPM service also provides extensive state-by-state and city-level analysis of Beer and Spirits pricing in the On Premise. It indicates that average rises in the Beer category peaked at 11.5% in Tennessee and 11.0% in Nevada and were lowest at 8.4% in California. The Golden State also recorded the lowest year-on-year increase in spirits prices at 3.3%—less than half the rate seen in the eastern states of Ohio (+8.3%) and North Carolina (+7.0%).
CGA by NIQ's research provides in-depth breakdowns of price by category, state and more, delivering actionable insights that help On Premise suppliers and operators understand trends and respond with effective pricing and promotional strategies.  
Following a recent enhancement, the OPM service now includes performance tracking in 15 individual US states, a total of 19 DMAs, measurement across four sub-channels (casual dining, fine dining, bars and nightclubs), and tracking of small, premium brands. 
Matthew Compton, CGA by NIQ's regional director – North America, said: "These numbers show the inflationary pressures facing the On Premise in US, which have inevitably led to price increases in bars and restaurants. They are also a reminder of the need for careful nuance in pricing strategies, with differing requirements from category to category and state to state. All suppliers will need to stay closely attuned to price to protect share in a competitive marketplace, and our OPM data provides the ideal foundations for growth."
To discover more about CGA by NIQ's On Premise Measurement solution, along with expert support for understanding trends at category, segment and brand level within the US On Premise, contact Matthew Crompton at matthew.crompton@nielseniq.com or visit  https://cgastrategy.com/unlock-the-potential-of-opm.
Source: CGA by NIQ On Premise Measurement (OPM) – rolling 52 W/E 08/12/2023