CGA by NIQ's Eye Tracking research allows brands to compare and optimise activations and visibility mechanics, using real-world situations looking into the (often-subconscious) influences and touchpoints which play on a consumer's decision journey.
CGA's Consumer Research team are central in facilitating the innovative research. Hannah Payne, Senior Consumer Research Manager and Beth Larmer, Consumer Research Executive, are experts in Eye Tracking technology. They work with clients to explore and analyse how consumers behave and what their eyes are drawn to from the moment they step foot through a venue's door to their point of purchase.
Here are their views on the Eye Tracking research process and the importance of this analysis to inform On Premise strategies for success.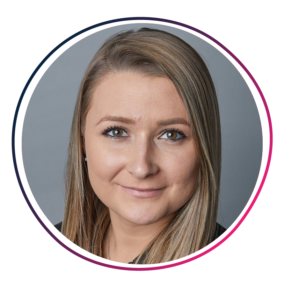 "COVID-19 has led to noticeable differences in the way consumers behave in the On Premise," says Hannah.  "Restrictions on capacity and going up to the bar meant that ordering methods were forced to change significantly for a time. As a result, we saw lots of innovation in how brands and operators communicated with consumers at the table. Now, brand owners and hospitality venues want to understand how this has changed consumer behaviour for the long-term, looking to determine which innovations and communication strategies should continue to be invested in for the future."
Beth Larmer comments "Eye tracking research enables us to answer these pivotal questions for clients and inform their investment decisions with a high degree of confidence. Customers within outlets are asked to participate in the study and are provided with eye tracking glasses.  We then capture the participants authentic, natural behaviour. Through heat map tracking we analyse how they browse, what they consider and their purchases, to capture the subconscious elements within their decision-making."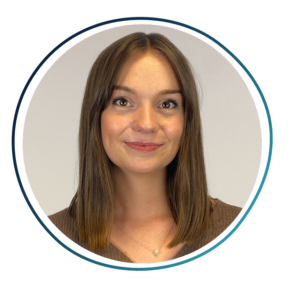 "The team collect as much information as possible, studying where the eyes are drawn to," Beth reveals. "We review every touch point – whether that be branded point of sale material, activations, the location of brands on the bar, even the influence of what other people in the venue are eating or drinking.  We consider everything to pinpoint the moment in the journey where the decision making takes place, as well as identify which touch points are less influential to the consumer."
"The On Premise can be a complex market to navigate" says Hannah. "We often find that the consumer journey can differ quite significantly depending on the outlet type they are in, so we work closely with clients to develop clear channel specific strategies."  Hannah continues, "We often combine the eye tracking research with a follow up interview to understand the consumer's mission and motivations before they entered the venue, then we compare the conscious motivations behind their decision-making with the unconscious."
Through conducting Eye Tracking research across more than 10 markets across the globe, Hannah explains how behaviours can also vary from country to country.  "Southern European consumers tend to enjoy a more social journey; they spend more time settling at the table, and talking with the people they are with.  In contrast, Northern European and Australian consumers tend to be more mission-led and habitual in their purchases."
CGA's On Premise research identifies successful brand activations and the optimal positioning of brands on the bar in order to stand out from competitors. Armed with such invaluable insights means beverage suppliers can shape channel and category strategies that appeal to differing consumer needs and influence their purchasing behaviours in-outlet.
Hannah concludes: "Eye Tracking research has, of course, helped influence new activations for brands. Perhaps most importantly, the research allows clients to understand where savings could be made by making strategic adjustments, or removing activations that are proved to have had little impact on consumer decision-making. This means that the client can invest in trade marketing activity that drives consumption and provides the biggest return on investment."
To learn more about CGA's eye tracking insights for operators and suppliers, click here. If you would like to discuss how eye tracking insights can support your sales and marketing strategies, or to learn more about CGA by NielsenIQ's consumer research capabilities email Hannah Payne at hannah.payne@cgastrategy.com.