With sustainability issues at the front of many consumers' minds at the moment, the environmental impacts of wine production and supply are under the spotlight like never before.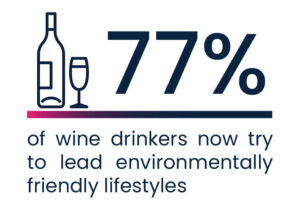 Research for CGA's Wine Insight Reports shows that more than three quarters (77%) of wine drinkers now try to lead environmentally friendly lifestyles—a figure that is six percentage points above the all-consumer average. This deep interest in sustainability is leading to changes in buying behaviour, and it presents suppliers and operators not just with new challenges, but with some great opportunities too.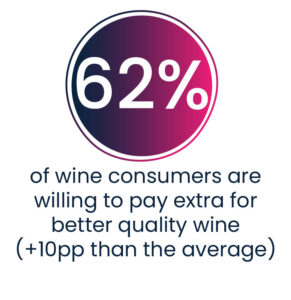 There is scope in particular for premium pricing. Nearly two thirds (62%) of wine consumers are willing to pay extra for better quality wine—ten percentage points more than the average—and many of them will be happy to pay a premium for sustainable wines too. These wines often require higher production costs as growers mitigate their environmental impacts, but consumers who are committed to sustainability recognise this and are prepared to spend extra.
The growing interest in food and drink with a low carbon footprint is also good news for suppliers of English wines. As quality and consumer awareness both rise, these wines have become a prominent part of menus in all venue types, and not just specialist bars. The absence of air miles in their production is another factor in their increased visibility in the On Premise. One in six (17%) wine consumers are willing to pay more for locally sourced drinks, so there is clear potential for premium pricing here too.
Organic, bio-dynamic and low-intervention wines could be among the other beneficiaries of this soaring interest in sustainability. However, more work is needed to move these wines from the niches of the category to the mainstream—and that is where education comes in. One in five (20%) consumers has heard of low-carbon and carbon-neutral wine but doesn't know what they are, and the number is even higher (36%) among 18 to 34 year-olds. This highlights the need to explain how these wines are produced, and tell the stories about their low environmental impacts to people who are encountering them for the first time.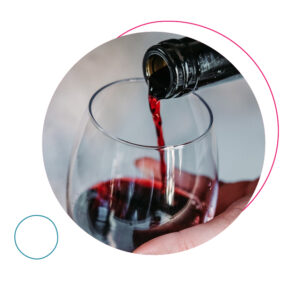 The good news is that drinkers who are interested in alternative wines like these are ready to be persuaded to buy. Younger adults are even more open to them, because 62% of 18 to 34 year-olds say they like to keep up to date with the latest trends. Since these are the wine drinkers of the future, they are a particularly lucrative demographic to capture.
Suppliers have a key role to play in educating consumers about the environmental benefits of switching to English, low-carbon and biodynamic wines. By helping operators to understand consumers' latest preferences and habits in this space, and supporting strategies that respond to them, they can get ahead of the adoption curve. But to do so, they will also have to prove their own sustainability credentials—not just in the ways these wines are produced, but in how they package, transport and present them in venues.
With climate change so high on the media and social agenda, interest in sustainability will only increase in the years ahead. Consumers are becoming more knowledgeable about sustainability, and more demanding about the environmental consequences of the food and drink they buy in restaurants, pubs and bars. They want the brands they use to respect their ethical values and match them—and suppliers and venues that can prove they do so will have a head start in the competition for market share in 2022 and beyond.
CGA's Wine Insight Reports are packed with exclusive consumer, sales and outlet data about sparkling wine, sustainability and many more issues. They build a detailed picture of the wine category in the On Premise, and reveal key opportunities for suppliers and operators. The four-part quarterly series presents the major category, style and varietal trends to follow; the changes in the wine outlet universe since the start of the pandemic; the impact of branding on purchases; and the very latest habits and preferences of wine consumers.
To learn more about the Wine Insight Reports, contact CGA client director Mark Newton at mark.newton@cgastrategy.com or download more information
Originally published in Global Drinks Intel Magazine