Here are five of his key insights.
1 We're looking for comfort
CGA's research shows that consumers in stressful and uncertain economic situations are looking for reassurance in the food and drink they enjoyed in the past. "At times like this we look for comfort—it makes sense that we revert back to things that we find relaxing and that remind us of happier times," said James Ashurst.
2 Loaf, NQ64 and Blockbuster show the way
Three Manchester venues show how well operators have capitalised on the nostalgia trend: retro cake and biscuit concept Loaf MCR, old-school gaming arcade and bar NQ64; and Blockbusters Bar, modelled on the video rental shops of the 1990s. "They're perfect examples of how you can tap into your childhood," Ashurst said. All occasions can tap into nostalgia, but Loaf shows how retro desserts have a particularly powerful attraction. "We associate desserts with happiness and treats—there are so many positive associations."
3 Retro food is a low-risk move
Jumping on this trend is a relatively quick and easy way to stand out from the crowd, because it involves tweaks to menus rather than wholesale change. "There's minimal risk and cost in shaping your offer to go down this nostalgic route. The beauty of the trend is that creativity is the main element… you don't have to reinvent the wheel," Ashurst said. "Operators are having to work smarter than ever to drive engagement as costs are rising—that's why this trend is ideal for the current environment."
4 Drinks can take advantage too
There are great opportunities to use retro love on drinks menus too—like through a Vimto Margarita at Font Bar in Chorlton. Cocktails like this can also have the plus-point of cheaper ingredients. "It's just a different way of reaching out to consumers. It isn't linked to cost or how extravagant a drink might be—it's about what taps into me personally or someone of my generation."
5 Fish and chips is the ultimate retro dish
Of the many menu items that appeal to our sense of nostalgia, the pull is probably strongest in fish and chips, James Ashurst suggested. "I can't see past good old fish and chips. There are so many memories of seaside trips and weekend treats… it takes you right back."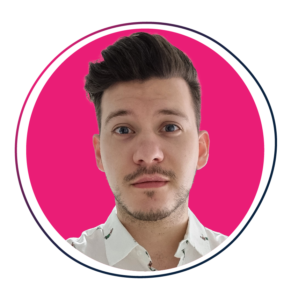 Click here to listen to James Ashurst on the Bidfood Food and Drink Trends Podcast.
For more about Bidfood's Food and Drink Trends research, which includes expert insights from CGA, click here. More analysis of big trends in the eating-out market are available in CGA's exclusive 'Food Insights' report. To discuss this research, and how CGA's data unlocks actionable insights into consumers' latest habits and taste preferences, email James Ashurst at james.ashurst@cgastrategy.com.