To read this article in Korean, click here.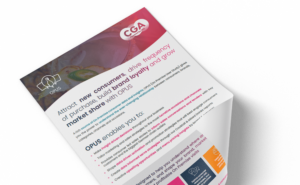 CGA by NIQ's new OPUS service draws on a twice-yearly survey of 4,000 On Premise users in South Korea that delivers best-ever insights into behaviours, occasions and preferences, plus the ability to profile consumers by brand, category and channel use. It highlights deep engagement with the On Premise in the country, with *90% of consumers visiting in the last three months and 58% going out at least weekly.
To capture this committed and high-spending core of consumers, brands need to understand the stages of purchasing decisions and intervene with compelling strategies. Here are the opportunities at four key touchpoints.
Bookings
Over a quarter (27%) of consumers are more likely to plan their On Premise visits than they were a year ago—higher than the 18% who are less likely to do so. And with three in four (75%) more likely or as likely to pre-book a table than they were 12 months ago, there's growing potential to influence at the research stage. Online menus are at the heart of this planning, with 43% looking at them every or most times they visit, and another 36% doing so occasionally.
Reviews and social media
These are two more battlegrounds for influencing consumers before they drink out. Half (49%) of consumers look at online reviews every or most times they visit the On Premise, while 39% turn to a venue's social media pages. There is plenty of potential for suppliers to support venues' work in these areas.
Menu listings
OPUS shows menus are the second most important factor in consumers' drinks choices in the On Premise. Working with operators on menus can help put brands at the front of people's minds when they arrive at a venue. Key menu features include pricing, ABV, brand names, tasting notes and images—the five elements that consumers most expect to see on menus.
Recommendations
Nearly a third (31%) of South Korean consumers say recommendations from bar staff can influence their choice of drink, and 61% can be swayed by guidance, even if they have already decided what to drink. Suppliers that help train staff and increase their knowledge of drinks can get their brands high up the list of likely recommendations to guests.
Jaepil Sohn, CGA by NIQ Client Solutions Director, South Korea, said: "South Korea's consumers are heavily engaged with the On Premise, and they're ready to spend if the quality and price are right. But in a competitive landscape it's not easy to secure loyalty, so a precise understanding of what consumers want is vital. OPUS identifies the big opportunities to influence people's choices both before and during visits to bars and restaurants, and we're excited to be able to help brands maximise their sales in this dynamic and evolving market."
CGA by NIQ's OPUS service provides many more actionable insights into consumers' behaviour in South Korea's On Premise. It helps teams fine-tune their consumer targeting strategies to build powerful brands and drive sales growth. It is the ideal, single-source solution for both short-term gains in category and channel share and long-term strategic planning. To learn more about CGA's consumer research and market measurement services across South Korea, please contact Jaepil Sohn at Jaepil.Sohn@nielseniq.com or download more information here.
*Source: CGA OPUS South Korea Dec22