This month CGA by NIQ launches their On Premise User Survey (OPUS) into the South Korean market, bringing a 'new world' of On Premise insights. Established for over a decade and used by leading beverage companies in over 14 countries around the world, OPUS is well established as the definitive solution for On Premise consumer insights. 
Coming to South Korea for the first time ever, OPUS provides robust insights for a nationally representative sample of 4,000 On Premise users in Korea. Refreshed twice a year, OPUS offers an unparalleled understanding of On Premise behaviours, occasions and preferences alongside the ability to uniquely profile specific brand and category consumers as well as the most valuable sub-channels. 
Early insights from OPUS show a huge engagement with the On Premise channel by Koreans. 90% of consumers visited the On Premise in the past three months, and 58% visit the channel at least weekly. This proportion of very frequent visitors is much higher (20pp) than the global average, showing how the On Premise is an essential part of life for many Koreans. 
Consumers in South Korea spend an average of ₩204k per month in the On Premise, and opt for Korean BBQ restaurants and traditional restaurants over other outlet types. The most popular occasion types across On Premise visits are for special occasions (42%), business meetings (42%), and casual meals (41%). 
Across drinks categories, Beer dominates, with two thirds of all visitors drinking it, followed by standard soju. Typically, when it comes to drink choice, South Korean consumers seek out well-known brands, however there is ample opportunity for new product development, with a quarter (25%) of consumers saying they are influenced by the availability of new or interesting brands. 
Alongside NPD opportunities, there is a shift towards premiumisation amongst consumers in South Korea, as nearly half of consumers (47%) state they are likely to pay extra for a 'better quality drink' when in the On Premise. This willingness to spend more on higher quality drinks is likely aligned with consumers' eagerness to return to the On Premise for celebratory occasions. 
CGA by NIQ's expansion of brand new On Premise solutions into South Korea continues this month with the launch of Outlet Index, the leading On Premise universe solution available in over 60 countries. 
Outlet Index provides unprecedented analysis to the size and the shape of the ever-changing On Premise channel. As a comprehensive database of On Premise venues (name, address and consistent segmentation), Outlet Index is proven to help suppliers to the On Premise optimize their sales targeting strategies, to enhance their customer databases and to understand and close distribution gaps.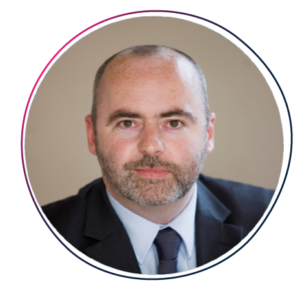 CGA's managing director – Asia Pacific, Scott Elliott said: "Everyone at CGA by NIQ is delighted to extend our tried and tested solutions into the South Korea market for the first time. This is as a direct response to expressed demand from our global beverage customers to have much better On Premise insights in a market with such growth potential. With the introduction of OPUS into the South Korean market, quickly followed by Outlet Index and a host of sales tracking solutions later in the year, we believe that suppliers will now finally have the data required to make confident investment decisions to drive growth, and reduce the risk associated with building brands in the On Premise channel. For a channel that is so incredibly important to brand trial, brand equity and continued consumption in both On and Off Premise, these solutions are proven to be game changers for those suppliers able to leverage them well in strategy-building and with their customers"  
Accessible via a package of core outputs and custom projects, and a proprietary self-serve platform, OPUS is the single source of understanding what consumers are doing in the On Premise and why. To learn more about CGA's consumer research and market measurement services across South Korea, please contact Scott Elliott at scott.elliott@cgastrategy.com