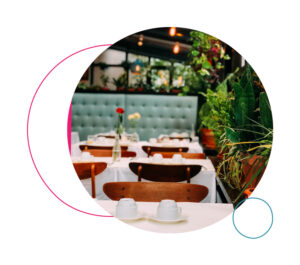 Blacklock is opening its fourth and biggest restaurant to date on Bedford Street in Covent Garden. It has taken on a unit that was previously occupied by Patisserie Valerie, and is scheduled to open in February. The other three Blacklock restaurants are in Soho, the City and Shoreditch.
Burger chain Fat Hippo is planning to open on Church Street in Cardiff. It has taken on a site currently occupied by a craft beer bar called Bub's, which will close in January. The Cardiff opening will join ten other Fat Hippo restaurants in Durham, Edinburgh, Jesmond, Leeds, Liverpool, Manchester, Newcastle, Nottingham and Sheffield.
Leon says it will open its first drive-through restaurant operation near the West Yorkshire Retail Park south east of Leeds next week.
Pizza Pilgrims is opening at Selfridges in London in early December, with a focus on local ingredients and sustainable operations. Pizza Pilgrims will be part of a revamped fourth-floor dining area at Selfridges that will also include new sites for Taiwanese restaurant Din Tai Fung and plant-based Adesse.
Japanese izakaya concept Flesh & Buns has confirmed plans for a third London restaurant, on Phillimore Gardens near Kensington High Street. It will open in January, joining the other two Flesh & Buns sites in Covent Garden and Oxford Circus.
Swindon's Hop Kettle brewery opened a new bar in Cirencester this week. Hop Kettle currently runs two other bars in the Swindon area.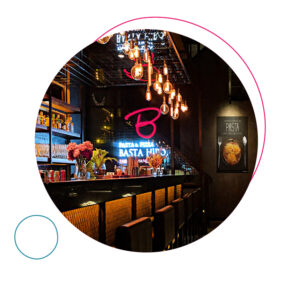 Wendy's opened its fourth UK site in Croydon this week as it continues a roll-out in the UK. The opening also marked the 1,000th Wendy's location around the world. Wendy's has already opened restaurants in the UK in Oxford, Reading, and Stratford in London.
Five Guys has just opened its latest new restaurant on St Peter's Street in St Albans. It also opens at Trafford Retail Park in Urmston on Monday, with another new opening to follow in Manchester at Piccadilly Gardens shortly.
The San Carlo group has launched its new Italian restaurant Isola on St Christopher's Place in London. It has taken the place of a Carluccio's restaurant there.
The Loungers group will shortly open the Estadio Lounge in Wembley Boulevard. It follows recent Lounge openings in towns including Reigate, Colchester and St Neots.
Las Iguanas has set 30 November for the opening of its new restaurant at Westquay in Southampton.
Barbecue concept Big Easy has just opened a 6,000 square feet restaurant at the Bluewater shopping centre. It is the first opening outside of London, where it operates four restaurants in Westfield Stratford, Chelsea, Covent Garden and Canary Wharf.
Riding House Café will open at the Brunswick Centre in London's Bloomsbury in the Spring. It follows the success of the original Riding House Café on Great Titchfield Street and a spin-off concept, the Rail House Café in Victoria. The Bloomsbury opening is in a unit previously occupied by Carluccio's.
York and Bolton burger restaurant group The Confessional has just opened another site at the Telford Centre.
To read last week's new openings round-up, click here.