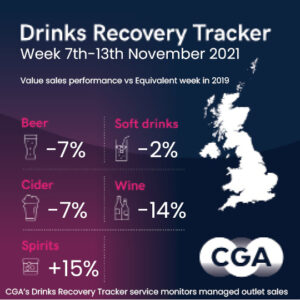 It means average drinks sales by value in Britain's managed pubs, bars and restaurants have been no further than 6% off comparative weeks in 2019 for well over two months now. While they remain just short of those marks, the steady performance suggests sales are settling into new patterns as consumers build their confidence about drinking out.
For managed groups, the figures are encouraging in the context of recent CGA data showing strong delivery and takeaway growth and reasonable Coffer CGA Business Tracker numbers for October. However, they also follow news from the UKHospitality Quarterly Tracker that rolling 12-month sales are down 45% on pre-pandemic levels, and come amid mounting challenges including price inflation.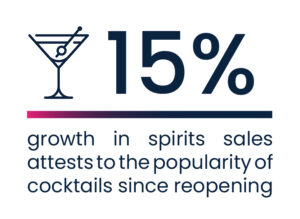 The best performing days of last week were Thursday and Saturday (10 and 12 November), when sales were up by 2% and 4% respectively, with the weekend boosted by rugby internationals on TV. Spirits scored 15% growth in sales on 2019 to continue their stellar performance since reopening, thanks in large part to the popularity of cocktails. Beer and cider (down 7%), wine (down 14%) and soft drinks (down 2%) were all in negative territory.
It's encouraging to see operators pulling drinks sales back towards 2019's numbers, but frustrating to be just short of growth," says Jonathan Jones, CGA's managing director, UK and Ireland. "A lot now rides on Christmas and New Year, and businesses that have been weakened by months of closure will be hoping that consumers are confident enough to go out and generate a flurry of sales in the final few weeks of the year."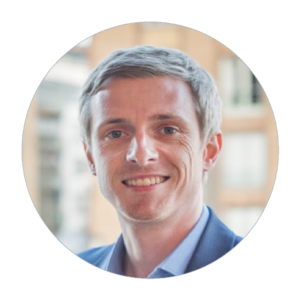 CGA's Drinks Recovery Tracker service monitors managed outlet sales as the drinking-out market continues to recover, providing category, supplier and brand rate of sale performance versus pre-COVID-19 sales. Suppliers and operators that want to track the recovery of drinks sales, benchmark performance or identify changes in trends and consumer preferences should contact jonathan.jones@cgastrategy.com.