Research for the report shows that more than a quarter (28%) of consumers now drink cocktails out of home—a figure that is five percentage points higher than in Britain. Nearly as many people (24%) say they drink more mixed drinks than they did a year ago, and that number rises to a third (33%) of 18- to 34-year-olds.
CGA's Mixed Drinks Report is essential for suppliers and operators seeking to position brands, drive engagement and increase sales in the run-up to Christmas and beyond.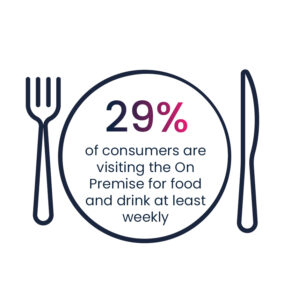 The report demonstrates the sizeable value of cocktail consumers in Ireland's On Premise, with well over a quarter (29%) visiting for food and drink at least weekly—five percentage points higher than the all-consumer average. The festive season brings excellent opportunities to capture their spend, as well over half (60%) plan to visit venues for celebratory occasions this Christmas—six percentage points above the average.
The research reveals the habits, drivers, preferences and expectations of these consumers drinking cocktails, and how behaviours have changed since the end of lockdown. Based on an in-depth survey of around 700 cocktail consumers in August and September, it offers the best insights yet into Ireland's fast-growing mixed drinks market and the channels and occasions where potential growth lies.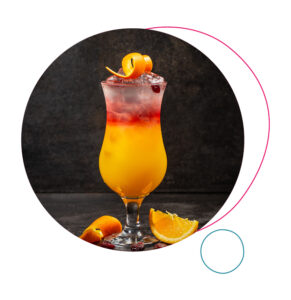 Further insights into the cocktail market include:
Drinkers are open to the idea of trading up, with more than half (53%) very or quite likely to upgrade their drinks choice—nine percentage points above the average for all consumers.
Cocktail consumers are also keen to experiment, and more than half say they like to try new or different spirit flavours.
Sex on the Beach is the most popular cocktail in Ireland's On Premise, followed by the Daiquiri and Mojito.
"After emerging from months of lockdown, our new report shows that Ireland's mixed drinks market is more dynamic than ever, and with consumers keen to celebrate there is a great chance to grow sales further this Christmas," Phil Montgomery, Director of Client Services UK & Ireland says: "But it's also clear that there is no one-size-fits-all strategy in this competitive market. Suppliers and operators will have to stay closely attuned to consumers' evolving behaviours and adapt accordingly, and our Mixed Drinks Report provides the best way to do so."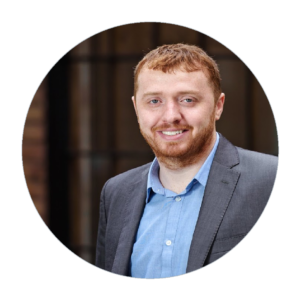 CGA's Mixed Drinks Report is available now. It contains deep insights into consumers' interaction with the mixed drinks category since hospitality venues reopened in both the Republic of Ireland and Northern Ireland. To get the Mixed Drinks Report or learn more about how it can support strategies, email Phil Montgomery at phillip.montgomery@cgastrategy.com