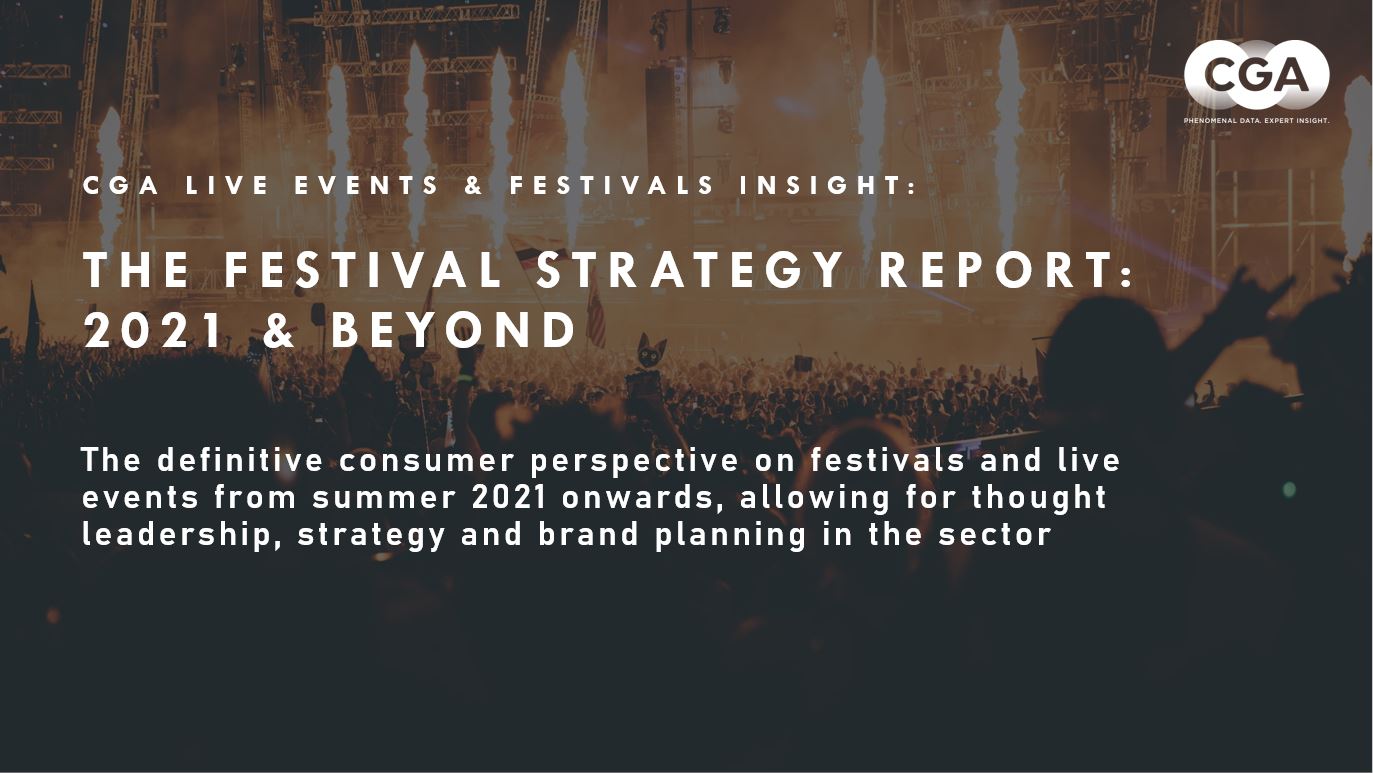 CGA's 'Insights Into the Live Events Consumer' report last year, in conjunction with Brothers Cider and UK Festival Awards, shows many people are likely to spend heavily when festivals return. Nearly two thirds (63%) said they were likely to splash out on festivals and live events to make up for missing out in 2020, while nine in ten were either very likely (77%) or likely (14%) to rebook for festivals that had to be cancelled last year.
CGA's report found that just 9% of festival-goers were at risk of staying away from the market in 2021, largely because of safety concerns. With confidence about returning to hospitality now improving, festivals that can put the right hygiene precautions in place are likely to attract all but a small proportion of hesitant consumers. Early proof of that has come with news that festivals including Reading have sold out within days of tickets going on sale.
In response, CGA is starting research on a new 'Festival Strategy Report: 2021 and Beyond' to help drinks brands and suppliers make the most of sales and branding potential at big events this summer. It will feature extensive insights into consumers' current attitudes to festivals and live events, and what they mean for all those involved in drinks.
The report will show how consumers' behaviour is likely to have been changed by COVID-19, including through a focus on safety and planning. It will reveal the kind of brand activations that festival-goers would like to see and indicate their likely spending patterns, allowing suppliers and operators to tailor their strategy for festivals in 2021 and beyond.
CGA's research and insight director Charlie Mitchell says: "CGA's research shows a major pent-up demand for hospitality among consumers, and this is clearly extending to festivals.

There will be big opportunities for drinks businesses to reignite their event sales, but to take full advantage they and operators will need to understand how festival-goers' behaviour has been altered by the pandemic. After more than a year without big live events, we must all hope that people can safely get back to the fields and celebrate the return of the great British festival industry this summer."
Businesses have the chance to add bespoke questions to CGA's new festivals research, and receive exclusive insights into subjects of their choice, broken down by demographics, attitudes and habits to add extra dimensions to planning. Deep dives into specific festivals are available to help brands support operators' understanding of what consumers will be seeking at live events this year.
To learn more about the benefits of the exclusive research and how to get involved, please contact charlie.mitchell@cga.co.uk