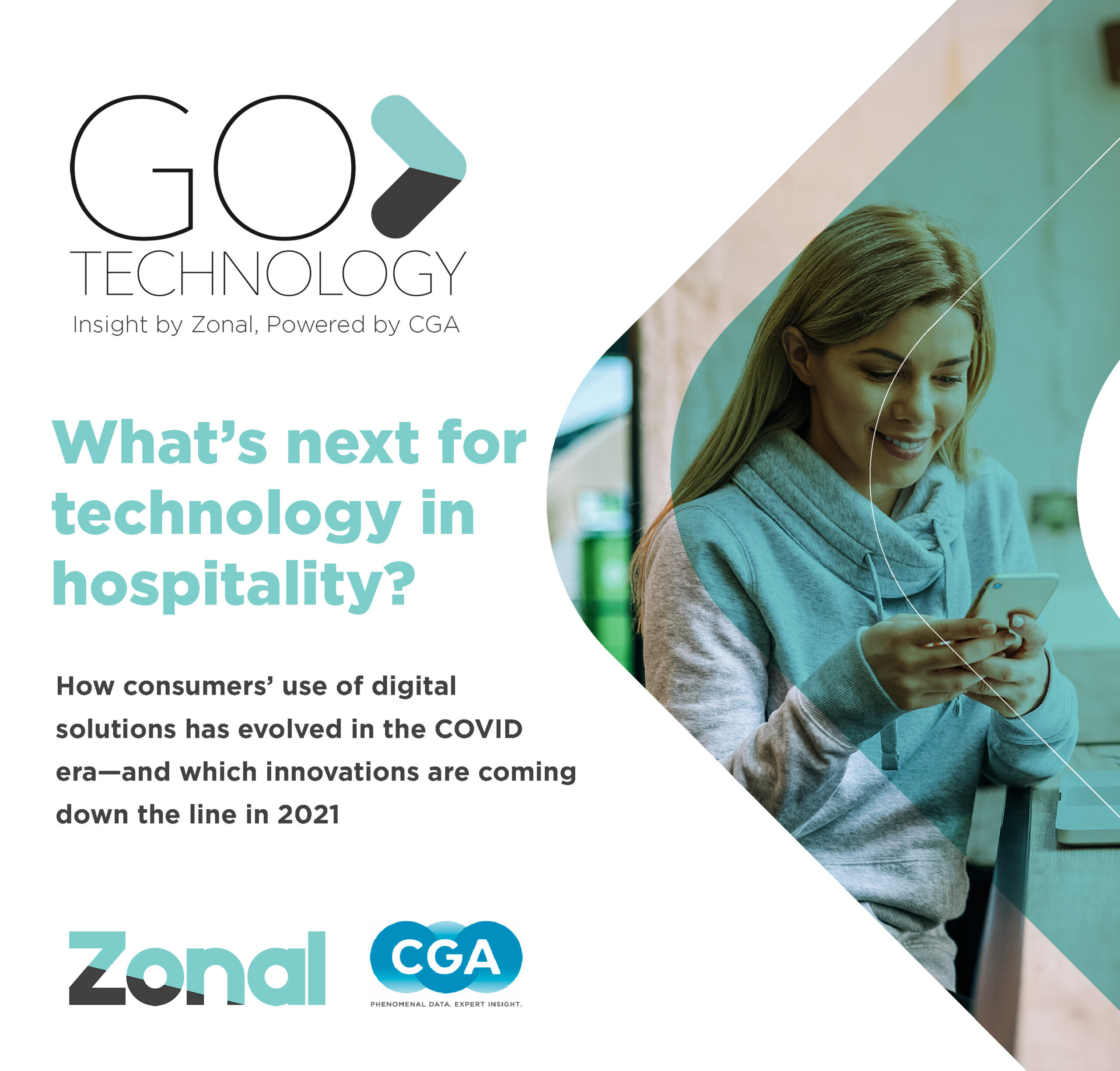 It reveals how the pandemic and lockdowns transformed the way consumers use digital solutions when they eat and drink out—especially during the planning, booking and ordering stages. Three quarters of consumers have pre-booked to eat or drink out since summer 2020, and a quarter (26%) now say they order food on mobiles when they eat out—nearly double those (14%) who said the same in July 2019.
Online platforms have also helped to power a surge in food and drink deliveries and takeaways during lockdown. The GO Technology report highlights how young adults are especially engaged with technology, with well over half (56%) indicating they would prefer to order online even after the country has been vaccinated against COVID-19.
In line with this demand, use of technology has soared among hospitality operators too. CGA's new Business Leaders' Survey shows that nine in ten leaders think tech will be fundamental (33%), important (39%) or fairly important (24%) to their operations after lockdown. Leaders are also making greater use of technology to improve back of house activities, like managing labour and ingredient costs, forecasting demand and planning shifts.
The 'What's Next for Technology in Hospitality' report for the GO Technology series reveals many more ways the use of technology has evolved, and predicts which innovations might come next. They include increasing take-up of voice-based search and order, Virtual and Augmented Reality experiences and robot service.
Karl Chessell, CGA business unit director – hospitality operators and food, EMEA, says: "COVID-19 has been the great accelerator of technology in hospitality. It's compressed investment and rollout that might have taken years into a matter of months, and an industry that was once behind the curve has now confidently integrated digital solutions at every step of the customer journey.

Businesses that can identify the technology that is genuinely beneficial rather than gimmicky, and weave it together with the best traditional elements of hospitality, should feel confident about bouncing back when hospitality returns."
To download the full 'What's Next for Technology in Hospitality' report, click here. For more information about the GO Technology series, contact info@zonal.co.uk or get in touch with Andrew.dean@cga.co.uk.