The Festival strategy report: 2021 & beyond
Festival Strategy Report – find out more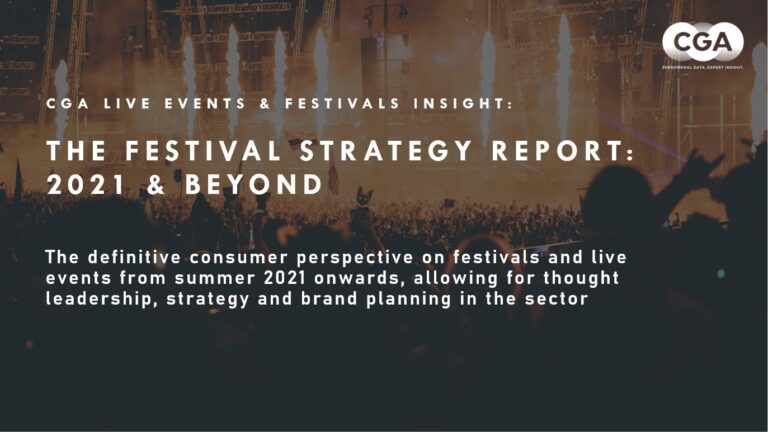 CGA is starting research on a new 'Festival Strategy Report: 2021 and Beyond' to help drinks brands and suppliers make the most of sales and branding potential at big events this summer. It will feature extensive insights into consumers' current attitudes to festivals and live events, and what they mean for all those involved in drinks.
The report will show how consumers' behaviour is likely to have been changed by COVID-19, including through a focus on safety and planning. It will reveal the kind of brand activations that festival-goers would like to see and indicate their likely spending patterns, allowing suppliers and operators to tailor their strategy for festivals in 2021 and beyond.
Download more information about the research, or contact Charlie.Mitchell@cga.co.uk.