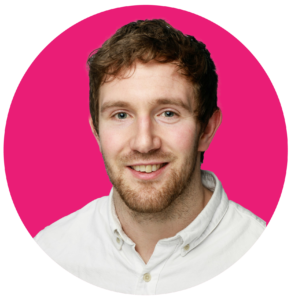 The world, and especially the world's youth, is more connected than ever before, with trends oscillating across the globe instantly and across new paths. TikTok, Instagram and co are propelling the rise of pop culture phenomena's such as Burna Boy (the Nigerian afrobeat star taking the world by storm), Bad Bunny (the Puerto Rican musician who has been Spotify's most streamed artist for three consecutive years) and BTS (do they even need an introduction?). 
Add these to the far-reaching influences coming from film and TV across the likes of Africa and Korea (is it only me that didn't watch Squid Game?) and it is clear that the inter-connectivity of globalisation means that trends are travelling in different directions to what we have seen previously. 
And, as with any cultural shift in influence, we can expect these trends to reach far beyond solely pop-culture, film and television, including the global On Premise.   
In fact, this increasingly multi-cultural definition of cool is already evident in some markets and has the potential to shape consumer rituals and drinks choices as trends establish themselves and habits form. 
Of course, Asia (and especially Japan) was trendy, chic and the essence of style well before the advent of social media, but as interest in global travel (and with it the presence of global travel vloggers) has grown, so too has the demand for high quality spirits from the region. Asian Spirits, are in significant growth in every single On Premise market in which CGA by NIQ collect data, with bars offering consumers the opportunity to trial new spirit brands without having to fork out for a full bottle and often in outlets themed around the effortless, high-quality coolness that oozes from the likes of Japan. 
And it is not just Asian whiskey, or Asian gin that are increasing their sphere of influence. Soju, shochu and sake are all experiencing a boom in terms of consumer interest, which producers, suppliers and even Governments are looking to take full advantage of – offering both opportunities and threats for established On Premise drinks categories. 
These growth categories are using the exact same playbook that has seen spirits categories (and brands) grow share in the On Premise, which then leads to Off Premise growth. The catch? They are doing it with a bigger chequebook – yes, be afraid if you are not already defending against this. 
Taking soju as an example; Jinro (perhaps the best-known brand for Western consumers) have run a superbly well-executed activation programme targeting festivals and experience-led events over the past two summers in the UK, both linking their brand with young consumers 'living their best life' and providing category education to unlock barriers associated with soju to make it more accessible. 
Meanwhile, the Japanese Sake Association are taking a slightly different, yet no less well-trodden route. Backed by the Government's export division, they have targeted bars across the best bars in the world and hired ambassadors such as Chicago-based Bar Kumiko's Julia Momose to promote the category in influential venues and watch the impact spread across the wider On Premise sector. 
Of course, it is not just Asia from where trends are emanating. The influence of Latin America has long been felt across the global On Premise especially that of North America. Tequila has seemingly been 'on the rise' in the USA forever, but 2022 saw a landmark, as it overtook vodka to become the second most valuable On Premise category behind whiskey (and expect it to be battling for top spot before too long). Mezcal, cachaca and pisco are also seeing increased interest in both domestic and international markets, but like tequila, will require the sustained increase in cocktail culture and signature serves to make significant strides. 
However, it is Africa which is truly the market to watch for both now and for the future. Fuelled by a swelling, ambitious and increasingly well-heeled youth population (by 2030, 42% of the world's youth will have been born in Africa, while nearly 4 in 5 Africans between the ages of 18 – 25 plan to start their own business in the next five years), Africa is, quite rightly at the centre of the world stage when it comes to the potential to influence global trends. 
Unlike Latin America and Asia, it is not necessarily new categories and drinks that are emerging from Africa, but opportunities. Population growth and an emerging and booming middle-class, alongside a desire to showcase status, provide significant premium opportunities for international brands. Indeed, given the choice, consumers in Africa are more likely than average to choose 'high-quality' than cheap brands when out and over-index by 6 percentage points for preferring international drinks over local drinks. Category choices are different in Africa, with cognac, stout and cider generally over-indexing and, of course, not everyone is an alcohol drinker, however, it is a market that is too important not to understand in detail. You may not need to know Burna Boy's latest album, but if you don't anticipate the impact of the cultural ripples that follow, be prepared to miss out on significant global opportunity. 
CGA by NIQ's On Premise sales measurement and On Premise User Survey (OPUS) provides suppliers and operators with in-depth intelligence and the vital insights into trends of consumers' behaviour and identify category and brand opportunities across global markets to craft targeted growth strategies . To learn more, please email Charlie Mitchell at Charlie.Mitchell@nielseniq.com
Originally published in Global Drinks Intel Magazine