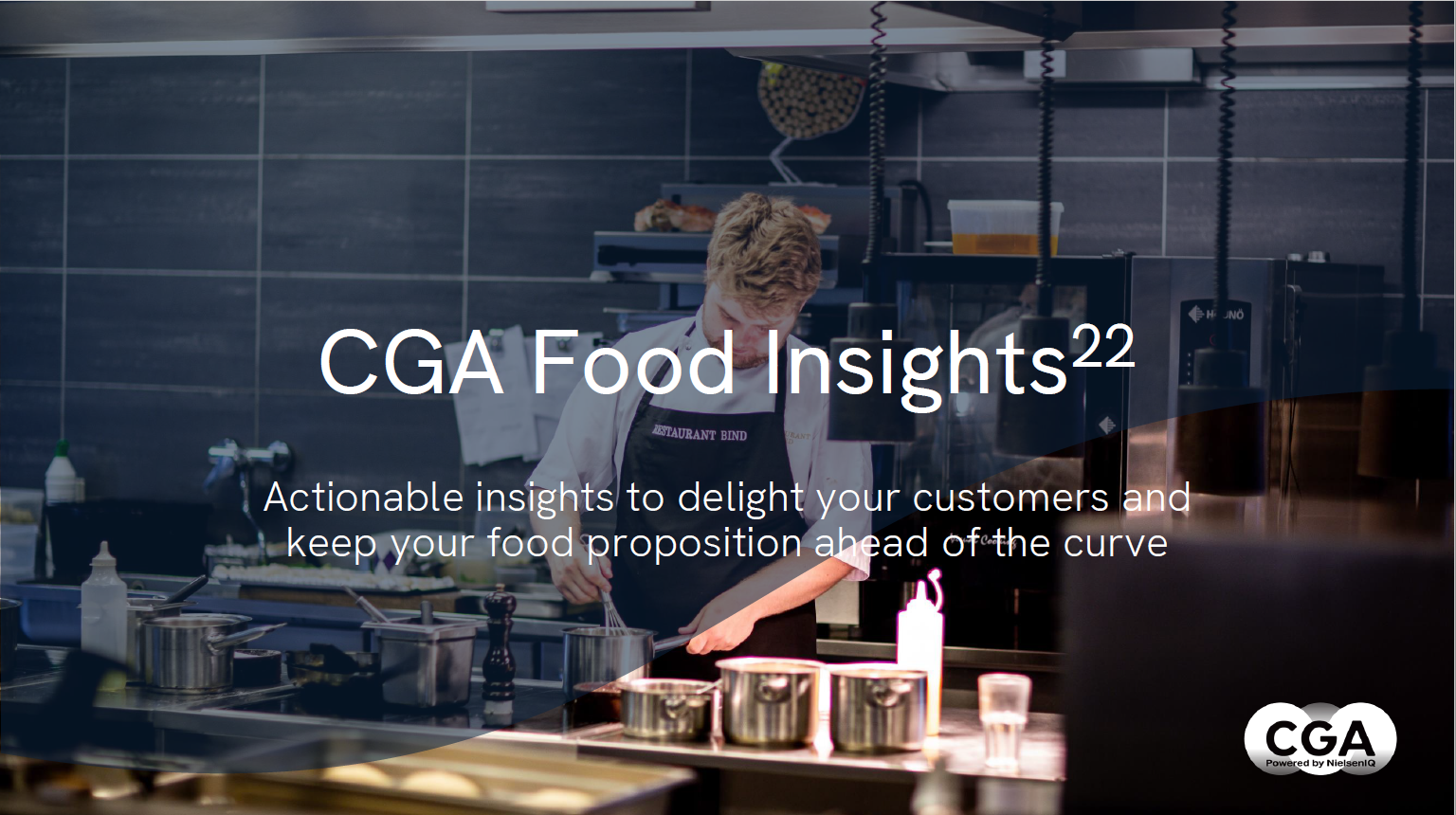 CGA's 'Food Insights Report' reveals one in five (21%) consumers name pizza as one of their top three dishes when eating out in pubs and bars. This puts it behind only three British classics—fish and chips (28%), roasts (24%) and steak (22%)—in Britain's list of most-wanted food. It also means pizza is significantly more popular than dishes including burgers (17%), steak and ale pie (13%) and chicken tikka (11%).
The report highlights the evolution of the pizza market and the latest innovations of suppliers and operators. For example, nearly two in five (38%) consumers say they are interested in trying Detroit-style pizzas—a reminder that people are always watching for new twists on a popular formula.
This gives restaurants, pubs and bars a licence to be creative with different toppings and styles, and has led to a stream of small pop-ups and pizza residencies across the On Premise. It also indicates the value of experimentation to discover the appetite for different flavours and styles—especially by selling through the slice, which can encourage consumers to trial new options without too much risk of disappointment.
"Pizza is a tried-and-trusted classic across the On Premise, and its reputation for value and reliability makes it a popular choice for consumers who are keeping a close eye on their spending," says CGA client director James Ashurst. "Maintaining its dependability while innovating in flavours, menu descriptions and presentation will help to drive further engagement in 2023. Operators, suppliers and wholesalers will need to keep a close eye on consumers' habits and new concepts from pizza start-ups and disruptors if they are to stay ahead of the curve in this challenging and competitive market."
CGA's 'Food Insights Report' offers much more analysis of established and emerging food trends, helping suppliers, wholesalers and operators understand consumers' latest preferences and respond with winning sales, marketing and brand strategies. It delivers a wide range of actionable data and expert analysis on more topics including emerging cuisines, new menu options and the needs of consumers with dietary requirements. The full report is available to purchase now. To learn more, contact James Ashurst at james.ashurst@cgastrategy.com.