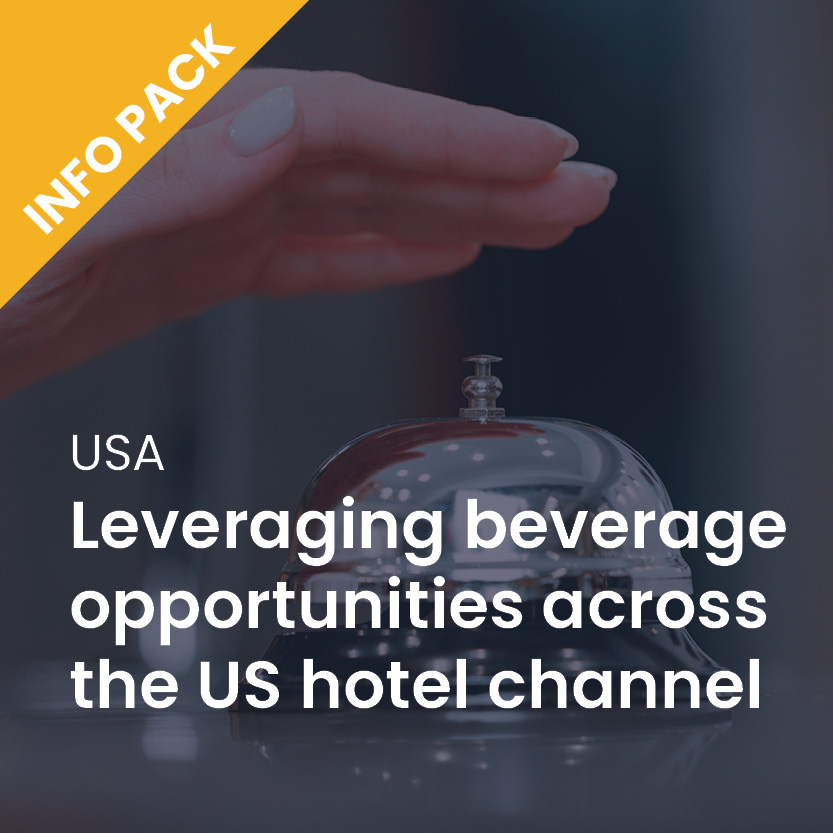 With around 3 in 5 US On Premise visitors planning to travel domestically in the next 3 months, it highlights the emergence of the new bleisure traveller trend, which potentially offers attractive rewards to brands and operators that harness relevant categories and touchpoints.
Business trips rank as the second most popular reason for expected monthly visitation to hotels in the next 12 months, topped only by visits to bars and restaurants. This renewed appetite for business trips has seen the rise of the bleisure traveler, with almost 3 in 5 business travelers combining their business trips with an extended vacation. For brands, this represents massive engagement potential if they can focus on alignment with both portions of bleisure visits and leverage the needs of each element.
To do so, brands need to understand what motivates business travelers who are combining their trip with a vacation. There are various reasons to consider. A liking for a destination is most common, closely followed by wanting to relax and make the most of the opportunity to catch up with friends in the area.
So, what should brands think about when planning to target consumers and cater to their needs during bleisure visits?
In the past year, 2 in 5 solo travelers have combined business trips with a vacation and similar numbers are doing so with their partners / spouses. In terms of the amenities used for bleisure, almost 2 in 5 plan to use the hotel in equal measures for the business and personal portions of their trips. This presents ample opportunity to attract visitors to brands by tailoring strategies to showcase versatility.
Ultimately, 3 in 5 business travelers would consider combining a business trip with an extended vacation in the next 12 months, further underlining the multiple windows for brands to broaden their appeal if they can successfully leverage this growing demographic.
Matthew Crompton, regional director – North America said: "The report reveals the opportunities presented by coupling different hotel amenities with relevant consumer occasions, enabling brands to build tailored strategies and recommendations to consumers across the US hotel market. Hotel operators are regularly reviewing their portfolio of drinks offerings in terms of both assortment and format, in order to suit changing consumer priorities and meet the needs of shifting visit types. They are, and will continue to, lean into brands and suppliers for support and insights, to ensure they're delivering what customers want across different touchpoints. Overall, it's a compelling proposition for brands and hotel operators to forge strong partnerships and creative strategies for mutual benefit."
CGA by NIQ's Hotel BevAl Opportunity Study explores beverage opportunities across the US hotel channel, helping brands to capitalize on consumer appetites in different amenity areas during specific types of trips​. For more information, click here or contact matthew.crompton@nielseniq.com.