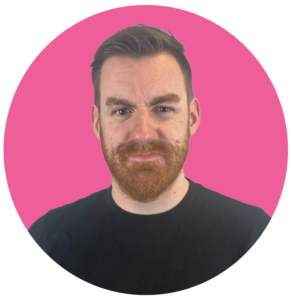 1 Consumers still eager to drink out… 
Soaring costs are piling pressure on consumers' spending, and CGA's Cost of Living Pulse from May shows 41% are going out less frequently than usual—much more than the 24% who are going out more. Nevertheless, nine in ten (91%) still visit the On Premise at least monthly, and 40% say they plan to prioritise their trips if their disposable income falls. That is significantly more than the number who would prioritise things like clothing home improvements and holidays.  
2 … But cutting back on drinks per visit 
Consumers appear unwilling to compromise the quality of the venue and drinks they enjoy. When they seek to save money, they cut back on their volumes instead. More than a third (37%) say they have reduced the number of drinks they have when they go out—four times the number who are buying more (9%). This has made value, quality and trust significantly more important factors than they were a year ago. 
3 Occasions and dayparts shifting 
CGA's BrandTrack data shows casual occasions have become more popular over the last year, though treats remain the second most common reason to go out. This trend means earlier dayparts are continuing to grow at the expense of late-night. Meanwhile the COVID-led switch to working from home—which 39% of consumers continue to do either partially or fully—has hit post-work drinks on Fridays. These dynamics work in favour of all-day and experience-led concepts, which will be major targets for brand building in the months ahead. 
4 Beer bouncing back 
Category-wise, beer has been the star performer of 2023. CGA's On Premise Measurement Service shows it took a 41.9% share of sales by value in the 12 months to May—a year-on-year gain of 1 percentage point. Good weather, bank holidays and big sporting occasions have all worked in its favour over the spring and early summer, and world lager has performed especially well.  
5 Spirits losing share 
Many of beer's extra sales have come at the expense of spirits, which has seen its share of total drinks drop 1.3 percentage points to 25.0%. This is a consequence of the cost of living crisis, as some consumers move away from more expensive cocktails and mixed drinks. Younger consumers, who are more likely to be affected by the cost of living crisis, have over-indexed for this transition.  
6 Health focus helping soft drinks 
BrandTrack data shows that consumers' focus on health continues to sharpen, with positive benefits for soft drinks brands. Significant numbers now say they drink less alcohol (31%) or drink lower sugar alternatives (23%) while out. As well as boosting soft drinks, this is lifting sales of no and low alcohol spirits and beer. Half (48%) of business leaders think no and low alcoholic drinks will be a key trend this year—a year-on-year jump of 13 percentage points. 
To learn more about these insights and how CGA's suite of research sources can help drinks suppliers capitalise on big trends and emerging opportunities, contact CGA client director Paul Bolton at paul.bolton@nielseniq.com.