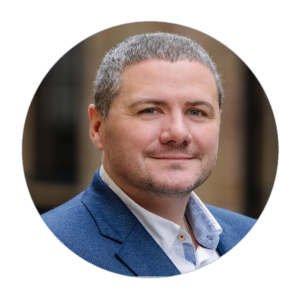 At a consumer-focused panel to kick off the event, CGA Group CEO Phil Tate said the pandemic had taken a heavy toll on hospitality, wiping out tens of billions of pounds in sales and forcing thousands of licensed premises to close. But he also pointed to CGA Coffer Business Tracker results for October, which showed that while managed groups' 12-month sales are down 4.5%, they were up by 3% on October 2019.
"What we want to focus on is how the market's coming back. Yes, rolling sales are down, but year-on-year you can start to see the positivity coming through."
Consumers are delighted to be back in hospitality, he added. "Sometimes you don't know what you've got until it's gone—we've gone 18 months without the sector and it's reinvigorated the consumer appetite for us." However, alongside that has come a growth in demands.
With every opportunity there's a 'but'—and that comes from the fact that consumers' expectations have never been as high as they are right now. We've been enjoying hospitality at home, and that trend's sticking with us… so when we come back out into the marketplace our expectations are so high."
This has made consumers more fickle and keener to try new things.
"There's not the same loyalty. People got that live-in-the-moment mindset and have been cooped up inside for 18 months, so if they come in and have an experience that doesn't live up to expectations, there's no second chances—you're out," Tate said. Brands matter though: "They are still important, but they need to feel authentic… if it resonates with someone they'll share it."
Speakers on the Peach 20/20 panel discussed other ways trading has been changed, including a more even distribution across the week "It's much more spread throughout the week," said Azzurri Group CEO Steve Holmes. The Alchemist CEO Simon Potts agreed: "Every evening has become an occasion of some sort, and you've got to make sure the experience is just as good on a Tuesday as on a Saturday."
Consumers have also got more used to ordering deliveries and takeaways, but PizzaExpress' chief customer officer Shadi Halliwell said that hasn't cannibalised eating-out business: "For consumers it's a totally different decision." When they do go out, people are putting more thought into the occasion, she added, and PizzaExpress' volume of bookings has doubled as a result. "People are planning more, and they're less inclined to walk around and see where the night takes them… that's a dynamic we've got to get used to."
COVID has also accelerated people's use of technology, the panel agreed, which has given operators much more data about their guests. "We have far more opportunities [to gather data]—the challenge is how we use that information to give them a better experience," said Steve Holmes. Phil Tate agreed:
"Data's very important, but insight is essential, and it has to be completely embedded in the operations of the business."
Shadi Halliwell added that despite interest in digital solutions, people still want a human touch. "The question is how to integrate technology in service without compromising that wonderful thing that we bring to the party: human-ness. That's the battle and the dichotomy."
For more market insights shared by CGA at Peach 20/20, click here