Following the success of Consumer and Sales Impact reports for the US and Canadian markets, this month CGA has launched into new markets starting with a series of free-for-all monthly Consumer Pulse reports. This expansion means CGA's wealth of On Premise expertise, analytics capabilities and best-in-class research is available to food and drink brands across territories including Mexico, Australia and New Zealand.
These Consumer Pulse reports feature up-to-the-minute research into On Premise visitors to understand their recent behaviours, how they feel about the channel (including any remaining COVID-19 restrictions), and their intentions for visits in the month ahead.
The majority (85%) of consumers in Mexico are visiting the On Premise more or the same amount as usual in the last two weeks
Consumers in Mexico are keen to experiment in the On Premise, with 83% stating that they enjoy trying new drinks in bars and restaurants
In terms of categories, Mexican consumers are opting for the familiar with Beer (80%) topping the list of drink choices over the last three months, however Cocktails (38%) are also ranking highly.
89% of Australian consumers plan to visit bars, restaurants, and pubs at least the same amount (48%) or more frequently (41%) than they did in 2021.
The majority (59%) of Australian consumers feel more comfortable visiting the On Premise now compared to 2021 and this confidence is even higher with city dwellers.
60% of On Premise visitors say they are likely to pay more for what they perceive as a 'better quality drink'
Although COVID-19 has impacted the job satisfaction of many hospitality staff, 62% are now feeling optimistic about the future of the industry over the next year.
89% of New Zealand consumers surveyed have visited the On Premise already in 2022. While there are lingering concerns around COVID-19, the vast majority of these consumers are eager to get back to bars and restaurants – with 78% planning to visit the same or more often than they did in 2021.
51% of New Zealand consumers would feel more comfortable visiting the On Premise if social distancing was maintained, while mandatory masks (49%) and table service only (32%) also ranked highly.
However, the majority of consumers are keen to engage with the channel right now and 1 in 5 (21%) intend to visit the On Premise more over the months ahead than last year.
CGA are also continuing to develop their capabilities across the world, with their global REACH research which launched in 2021. The REACH study takes the views of 24,000 consumers in 27 of the most valuable On Premise markets, to provide actionable insights needed to build global strategies and local market tactics that place brands at the forefront of modern consumer choice.
Last year CGA explored the impact that COVID-19 had on sentiment towards and usage of the On Premise, as markets at various stages of recovery emerged from the pandemic. This year these insights will be updated with a deeper dive into current and planned future engagement of this hugely important channel.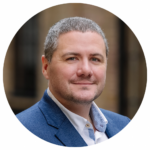 Phil Tate, Group CEO, CGA said "CGA's next phase of expansion is an exciting one, and we're proud to offer our incredible services that have been developed and enhanced within Great Britain and the US to new markets globally.
Whilst the On Premise is on way to recovery we face new headwinds around price, inflation and supply, and therefore it has never been more crucial for operators and suppliers to stay on top of fast-changing consumer behaviours and priorities. Following the success of REACH last year, we're pleased to expand this research to a total of 27 leading markets around the world and provide CGA's best-ever insights into global consumer trends."
To learn more about CGA's REACH survey and other sources of consumer insights for operators and suppliers, click here. If you would like to discuss how REACH's insights into 27 markets can support your global strategies, please contact consumer@cgastrategy.com .