OPM is the only fully projected, extensively validated, measure of beverage alcohol performance in the American On Premise. Used to track share and trends by all the leading beverage suppliers, OPM is the most robust view of sales performance for bars and restaurants ever produced in the US.
COVID-19 challenged draft beer by squeezing both operator demand and brewer supply. The instantaneous shift to at home consumption incentivized brewers to keep retailers flush with cases and, in the instance of craft producers, promote direct to consumer package sales. Meanwhile, millions of kegs went out-of-code in warehouses and bar basements across the country.
As the market began to speculate reopening, many brewers made the not-so-tough decision to continue their focus on keeping up with package demand. Beer distributors, some known for carrying notoriously large draft portfolios, offered a meager selection of core draft brands carefully selected for their long code dates. When outlets did reopen, it was common to see empty draft lines as operators took a similar risk-averse approach. The complexities of each state's three-tier system may have also reduced initial beer assortment. In some markets, beer's cash-on-delivery terms forced cash strapped operators to keep inventory lean.
Packaged beer was initially the more appealing choice for operators to stock when reopening. Holding cases of beer in inventory carried less risk than stocking kegs, and some consumers held the opinion that package was a more hygienic option than draught glassware handled by bar staff. However, now that consumer confidence has grown and hygiene concerns have largely diminished, what has the overall impact been on packaged versus draft beer?
CGA's On Premise Measurement (OPM) data reveals that from a dollar share perspective, there has been a slight shift from the start of 2020 versus the start of 2022 – with draft decreasing from 51% to 49% and packaged beer gaining this share. However, draft's volume share has made a remarkable recovery from a low of 46% in 2020 to 53% in 2022.
The split between draft and packaged beer has always varied within different segments. Craft beer, which is more heavily skewed towards draft, has not changed in terms of value share with a 78% draft and 22% packaged split. Domestic beer drinkers' preferences have also not shifted, with the segment staying consistent at a 47% draft and 53% packaged value split.
In contrast, the Import beer segment has shown a shift towards packaged, increasing its dollar share from 66% to 67%. This was likely influenced by its higher recovery in comparison to other beer segments, growing at 102% in the latest 52 weeks, compared to total beer's growth of 92%.
From a consumer lens, CGA's OPUS (On Premise User Survey) reveals that beer drinkers' choices have become polarized when it comes to packaged and draft formats. In Fall 2019, 28% of beer consumers opted for draft when choosing a beer serve, 23% said packaged and 49% said both. In CGA's most recent OPUS research (Fall 2021), this had shifted to 33% opting for draft, 26% choosing packaged and 42% stating both.
This decrease across the number of consumers who would drink both options suggests consumers have become more engaged with their serve preference when it comes to drinking beer in the On Premise – particularly in certain segments. This is supported by OPUS data that highlights Import Beer drinkers prefer their serve in a bottle (71%) in contrast to the majority (67%) of Craft Beer drinkers who opt for draft.
Overall, more consumers now have a set preference when it comes to their favored serve, with both OPUS and OPM data demonstrating this shift. As consumer tastes become more defined, the need for a balanced assortment is still very present. CGA's OPM data will continue to track how this relationship evolves further and what other changes will take place across the beer category.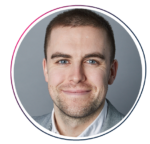 Patrick Bannon, CGA Client Director, Americas, said: "Serve for beer consumers has played an important role in the On Premise, particularly for enjoying their favorite brands. Our data suggests that beer consumers' tastes have continued to evolve and the need for both serves is as strong as ever. It will be interesting to see how beer drinkers' serve preferences evolve over time within the category.
The biggest challenge will be for operators to understand what the optimal mix to cater to the maximum reach of consumers and maximize their margins at the same time. If they can find the right mix, they will be maximizing their success. As strategies will need to adapt to an ever-changing category, we at CGA will be keeping our finger on the pulse of the beer category through our OPM read as well as more valuable areas such as our analytics capabilities."
For further details on CGA's On Premise Measurement solutions, along with support in understanding trends at category, segment and brand level within the On Premise, contact Matthew Crompton at Matthew.Crompton@cgastrategy.com