To read the article in Korean, click here/ 한국어로 해당 블로그를 보시려면 여기를 클릭하십시오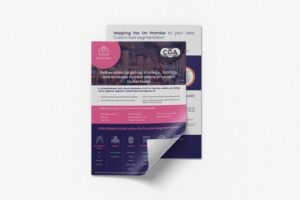 The COVID-19 pandemic profoundly reshaped the landscape of pubs, bars, restaurants, hotels, and many other segments in the total On Premise universe. As it enters the South Korean market, CGA by NIQ's Outlet Index strengthens suppliers' knowledge via accurate channel planning, locational and custom segmentation capabilities. Its database details all out-of-home and licensed outlets across the market, including attributes like location, segment and personalised licensed indicators. 
Over 450,000 licensed outlets (outlets that can sell alcohol in their establishments) reside in South Korea, made up of Casual/Fine Dining (70%), Bars (9%), Pubs (11%), along with Hotels (2%), and other channels such as Nightclubs, and more. Over 60% of the On Premise outlets across South Korea reside within Seoul & Metropolitan area and Gyeongsang-do province (Buk-do, Nam-do, Busan, Ulsan, and Daegu), highlighting how their varied channel dynamics influence consumer behaviour and drinks engagement.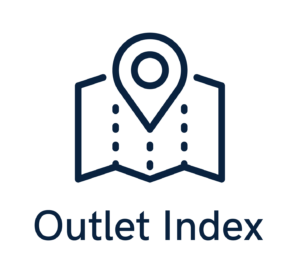 Setting the foundation for understanding the total addressable market, Outlet Index has capabilities to take this above and beyond as companies view the channel through their own lens via internal custom segmentation, which establishes a synergy between brand strategy and tactics, thereby supporting an efficient sales execution targeted towards ideal outlets most likely to offer the highest rates of sale.   
Gaining insight into these channel dynamics merely reveals the tip of the iceberg when it comes to Outlet Index's capabilities, as combining this dataset with CGA by NIQ's OPUS (On Premise User Survey) consumer research data also unveils a comprehensive analysis of the potential market size for specific segments. 
Jaepil Sohn, CGA by NIQ Client Solutions Director, South Korea, said: "As the On Premise landscape continues to change, it's important for us to share our expertise with beverage suppliers in understanding the true size and shape of the market. Outlet Index's powerful capabilities can help build portfolio success in a channel as fragmented and dynamic as the On Premise. CGA by NIQ will continue to accurately depict the ongoing changes that take place in the On Premise and define opportunities for the Restaurant and Beverage Industry."
Outlet Index is a robust outlet universe database, covering and segmenting all On Premise outlets available within the market to the CGA global market segmentation. For more information on CGA by NIQ's solutions within the market, contact Jaepil Sohn at Jaepil.Sohn@nielseniq.com or download more information here.