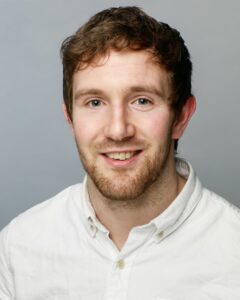 Many of the accepted 'rules of engagement' in building a successful drinks brand strategy have been ripped up and rewritten over the past 12 months, as consumers' purchasing patterns have changed dramatically—possibly for good. Shifting buying behaviours across channels and the acceleration of growth in e-commerce have left many brand planners and marketeers in a spin.
The model of building broad brand reach, followed by salience and then relationships and connections with consumers, still holds true, but the many changes in consumer behaviour may have altered how this is achieved. The closure of bars, pubs and restaurants for so much of the last year has significantly impacted the way drinks brands are seeded and grown.
Closures have reminded us of the value of the On Premise in recruiting new users to drinks brands and establishing emotional ties with consumers. There is no better place to build brands: for example, it accounted for nearly two thirds (62%) of sales for the top 10 NPD launches between 2018 and 2020, and nearly three quarters (71%) of consumers trialled the average drinks brand in the out of home market before purchasing it in the Off Premise. The reason for this? A massive 85% of the GB population state that they like to regularly try new or different drinks in the out of home market.
Because they like to experiment when eating and drinking out, the On Premise is fertile ground for developing new products. In the second half of 2019, more than 2,321 new drinks brands launched—well over 10 a day. These new launches reflected the big market trends, with premium products dominating and Hard Seltzers increasingly prominent.
However, with the outlook uncertain and consumer confidence fragile, the On Premise will be a much-changed landscape in which to build new brands like these when it reopens from 12 April. CGA's recent Business Leaders' Survey suggests it will be a more cautious environment, with operators prioritising traditional customer favourites over new products, while data from the last period of opening showed that NPD launches had fallen to a tenth of the previous size.
Furthermore, a 'trust local' movement in the minds of consumers has resulted in well-established and local brands gaining share in their heartlands. This raises the crucial question of whether trial or trust is the best approach to brand positioning.
CGA's research holds vital clues to the tactics that will best cement brand salience in the reopened On Premise. What is abundantly clear from our research around the world is that after so long in lockdown, many consumers will be seeking drinks that they haven't been able to successfully recreate at home.
This, to me, has a double meaning. On the one hand, consumers are telling us that those first professionally prepared cocktails, or perfectly pulled pints, are far superior to anything that they can realistically achieve at home—and will always be so, regardless of advancements in home-cocktail-kits or can technology. As such, positioning brands at the heart of these 'perfect serve' deliveries will stir up an emotive response and reinforce brand relationships that may have had to take a back seat without a functioning On Premise.
The other implication of this desire for things that can't be recreated at home is that the On Premise provides experiences, memories and explorations that no other channel can. Sure, we can enjoy a G&T with the best gin and mixers from the comfort of our own sofas. But we can't manufacture all the great elements of the On Premise that combine to elevate that G&T from a drink to an experience.
It is here that brand relationships are truly built, and why a drinks brand strategy should always have the On Premise at its core. Seeding new brands may be more challenging than previously, amid a renewed desire for trusted names, but consumers remain keen to explore. Driving trial and penetration may well require more creativity than ever before, but the rewards will be worth it—and they will extend across all channels.
CGA's new BrandBuilder helps businesses build strategies for growth by revealing the who, what, where, when and why of consumer demand. By signalling how to attract new consumers, increase frequency of purchase and generate loyalty, it gives brands a crucial advantage in an ultra-competitive market.
To learn more about BrandBuilder and CGA services that can help drinks brands establish and grow their presence in the On Premise and beyond, contact CGA's research and insights director, Charlie Mitchell at charlie.mitchell@cga.co.uk.