Consumer countdown to reopening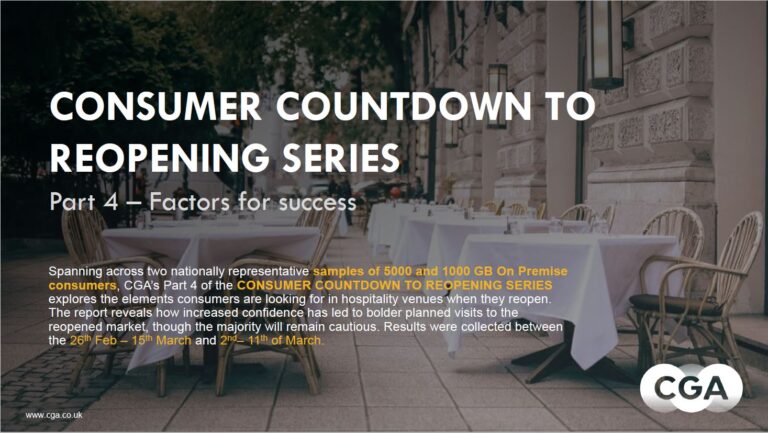 Most consumers will remain sharply focused on safety despite a growing boldness about going out as lockdown restrictions ease.
That is one of the key takeaways from the fourth and final part of CGA's Consumer Countdown to Reopening research, which uses new consumer research to gauge how people will approach eating and drinking out in 2021. It shows the hospitality sector will have to provide rigorous hygiene measures without compromising people's experiences in the On Premise.
The research shows well over half (57%) of GB consumers think it essential for staff to wear protective equipment in order for them to visit a venue—up by six percentage points from a similar survey in June 2020, ahead of hospitality's release from its first national lockdown. Those considering COVID-specific medical information and the ability to pay online essential have also jumped, by nine and five percentage points.
To learn more about the Consumer Countdown to Reopening series and how it can help all businesses understand the habits and demands of the post-lockdown market, please contact 
charlie.mitchell@cga.co.uk
.