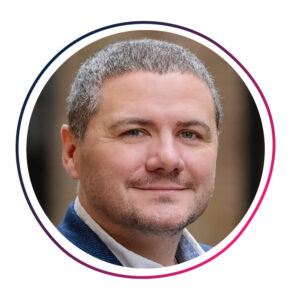 Phil Tate, Group CEO CGA, shared some crucial clues with Peter Martin on the Top Table Podcast from Peach 20/20. Here are just five of his messages for operators and suppliers.
1 'The market is coming back'
CGA's research shows the out-of-home eating and drinking out market is building back well, with a steady release of pent-up demand. "We're seen more than £100 billion wiped off sales, but we can say with certainty that the market is coming back. It's been missed by consumers—as the old adage goes, you don't know what you've got until it's gone." Positive trends are echoed in other countries CGA monitors, like France and the US—though recovery is slower in places where COVID restrictions have been tougher and longer, like Ireland and Australia.
2 'People want things they haven't experienced at home'
As consumers have returned to pubs, bars and restaurants, they've favoured the drinks they've missed in lockdowns, like draught beers and cocktails. "People want something they haven't been able to experience at home… As talented as some of us have got at cocktails at home over the last two years, we're still not able to do them to the quality that the best bartenders can," Tate says. Many people want to treat themselves with more expensive drinks too. "We're seeing people trading up to premium brands because they want to reward themselves."
3 'Consumers are thirsty for new experiences'
After months stuck at home, consumers are also keen to explore new food and drink experiences. "The consumer who is—pardon the pun—thirsty for new experiences and innovation doesn't have to look far for it," Tate says. It's driving interest in under-explored drinks like rum and tequila, accelerating new product development, and reminding suppliers of the pivotal role of pubs and bars in building brands. "We've been able to show them the role that the On Premise plays in creating emotional connections with consumers."
4 'COVID has amplified local, but cities will come back'
One of COVID's most significant side-effects has been the shift to home working, which has benefited suburban venues and brands rooted in communities. "The local trend was already there, but it's been amplified by COVID. People are supporting their local businesses and economies, and choosing more local brands—and that's obviously a challenge for some global brand operators," Tate says. But city centres will flourish again too. "They'll come back, because people crave those experiences—those big nights in city centres that they can't get in the suburbs."
5 'I'm very optimistic about the future'
The reverberations of COVID will change the market on a scale similar to that triggered by the smoking ban, Tate thinks. But the long-term outlook is very good. "From the research we see, I'm very, very optimistic about the future… What I love about the sector is that we're incredibly resilient and innovative." Cross-industry collaboration, on challenges like supply problems, is another big strength. "When times are tough we pull together, and you can really see the community of the On Premise at the moment."
You can listen to the Top Table Podcast in full on Apple Podcasts, Spotify, Google and Amazon, and stream it direct from the Peach 20/20 website.
The Top Table Podcast is sponsored by Bidfood, Fourth, Stint and Zonal. 
Click here to visit Peach 20/20