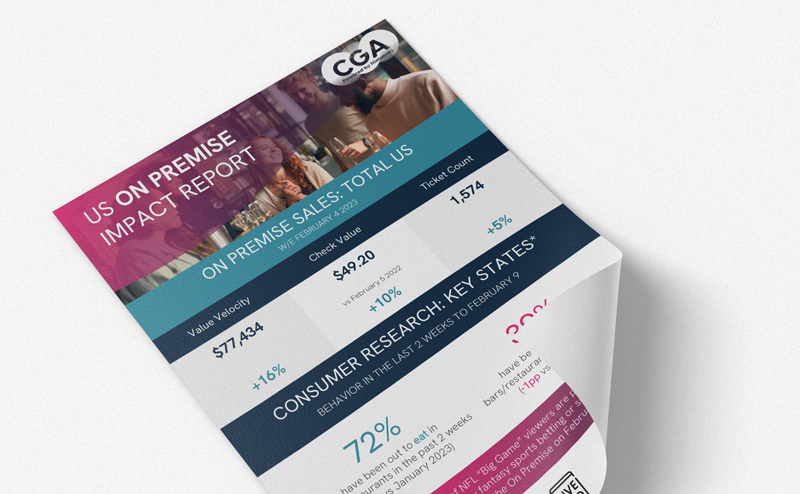 The frequency of visits to On Premise venues has remained consistent across the last six months. A convincing 4 in 5 consumers have visited the On Premise three or more times in the past three months, with an equally encouraging two thirds visiting in the past week.
In terms of what consumers are ordering in venues, beer remains the most consumed BevAl category amongst almost half of consumers during the past three months. Cocktails are the next most ordered drinks, highlighting the category's consistent popularity, while coffee and soft drinks are the preferred choices amongst consumers opting for non-alcoholic beverages.
Over 1 in 5 consumers have attended an outdoor festival or concert in the past year, and half have done so over a year ago. Of those who have previously attended a music festival, a third have tried a new brand at an outdoor festival/concert and continued to drink it afterwards.
Equal proportions of festival goers spend the most on alcohol and food when attending events, emphasizing the importance of these elements to attendees, and representing enticing opportunities for brands and operators to engage with large and highly receptive audiences.
Music festival goers expect to drink beer the most, with wine coming in as the second most popular BevAl category at these event types, highlighting the importance of supplying to demand in categories that can be served at pace and are portable. What's more, 3 in 5 consumers attending these events are likely to consume more drinks than they would on a typical visit to bars and/or restaurants, while almost a third are likely to drink the same amount, underscoring the enormous potential for brands to capitalize in this space.
Aside from forthcoming outdoor music events, the immediate outlook in the On Premise remains satisfactory. Almost three quarters of consumers plan to eat out in the next two weeks, with 46% planning to head out for a drink, both up +3pp compared to this time last year.
Matthew Crompton, regional director – North America said: "With the festival season fast approaching, it's clear there are big wins to be enjoyed by brands working in partnership with operators, at festival sites, and also for pre and post engagement with festival goers in the On Premise. Plus, convenience and speed of service, and also portability, are key factors in terms of sales maximization at outdoor festivals and concerts. It's an exceptional chance for brands to really get creative, with strategic product development and well-planned supplier agreements, bearing in mind that festivals can be tapped into annually for consistent sales spikes, plus brand equity potential."
CGA's US On Premise Impact Reports help suppliers and manufacturers across food and beverage keep a pulse on the industry, by featuring current insights derived from a variety of CGA's best-in-class data tools. To discover more information on CGA by NIQ's subscription access to frequent updates of consumer behavior and sales velocities across the United States, click here or contact matthew.crompton@nielseniq.com.