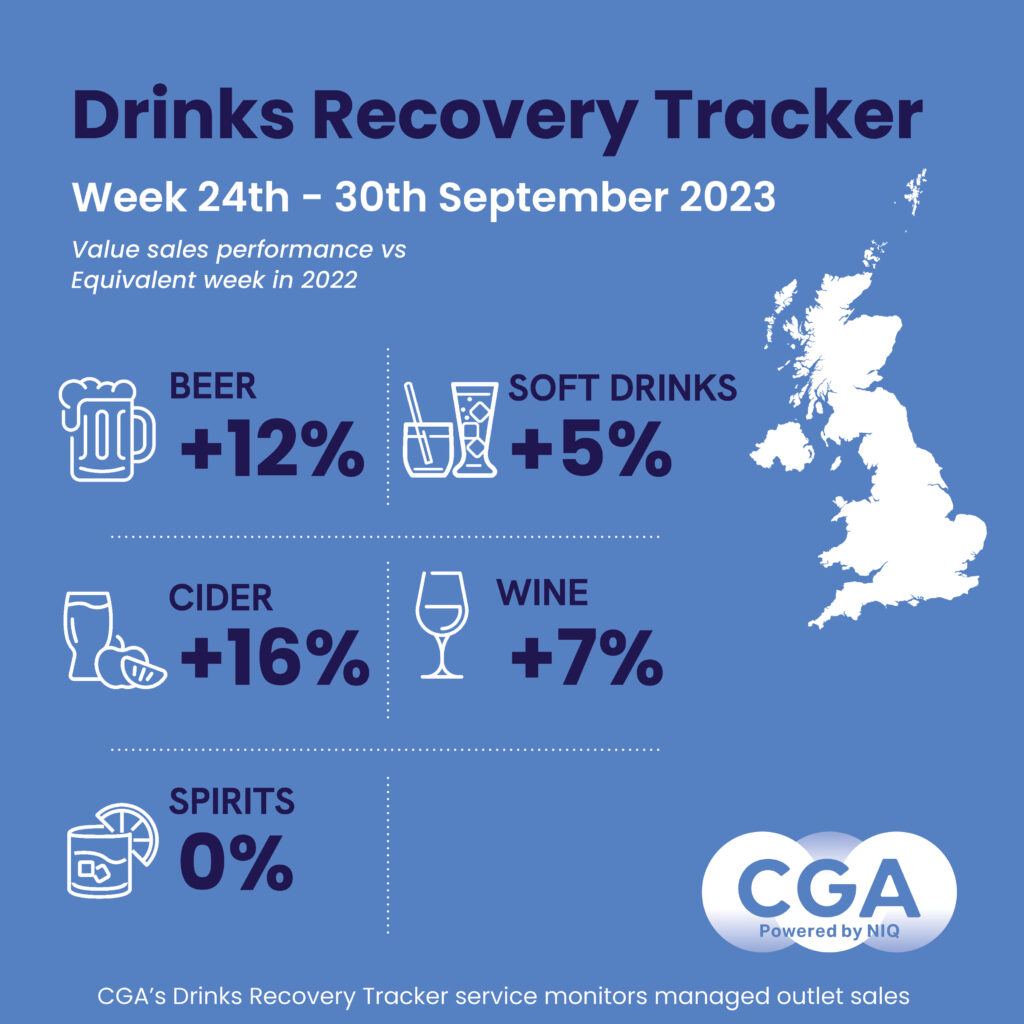 CGA by NIQ's Daily Drinks Tracker shows average sales in managed venues in the final week of September were +8% ahead of the equivalent week in 2022. That was followed by year-on-year growth of 4% in the following week to last Saturday (7 October).
Daily sales fluctuated in line with the temperatures and the dates of big matches in the World Cup and other sporting competitions. There was particularly notable growth on Sunday 24 September, when games for Scotland and Wales and Premier League fixtures triggered a year-on-year uplift of 16%, followed by double-digit increases on Monday and Tuesday (25 and 26 September)—though sales tailed off towards the end of the week.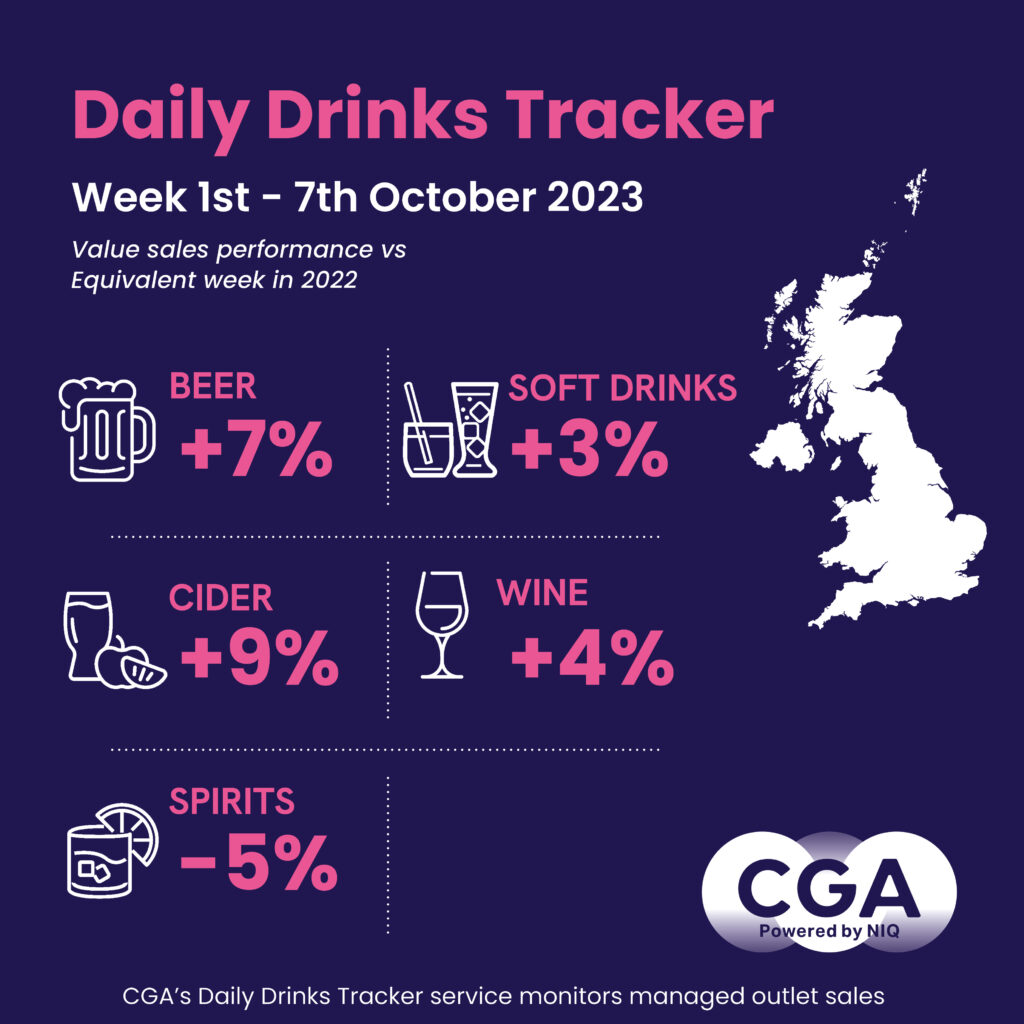 Sales climbed in line with the temperatures over the first week of October, with growth peaking at 6% and 7% on Wednesday and Saturday (4 and 7 October)—the latter benefiting from temperatures in the mid-20s and England's World Cup fixture against Argentina.
The warm weather made it a good fortnight for the Long Alcoholic Drink (LAD) category. Cider sales were up by 16% and 9% in the last week of September and first week of October respectively, with beer not far behind at +12% and +7%. Wine (+7% and +4%) and soft drinks (+5% and +3%) were in decent growth too, though spirits (flat and -5%) were in the red.
"It's good to see drinks sales growth holding up well with inflation as we start the final quarter of 2023," says Jonathan Jones, CGA by NIQ's managing director, UK and Ireland. "The unusually warm weather has helped pubs and bars to claw back at least some of the sales they missed over a dismal summer of weather, and the Rugby World Cup has delivered further valuable growth for LAD brands. It's very clear that consumers remain as eager as ever to drink out despite ongoing pressure on disposable incomes, and that bodes well for the all-important festive season."
The Daily Drinks Tracker provides analysis of sales at managed licensed premises across Britain, and is part of CGA by NIQ's suite of research services delivering in-depth data on category, supplier and brand rate of sale performance. To learn more, click here and email jonathan.jones@nielseniq.com.