Click here to view this blog in Spanish/Ver este blog en español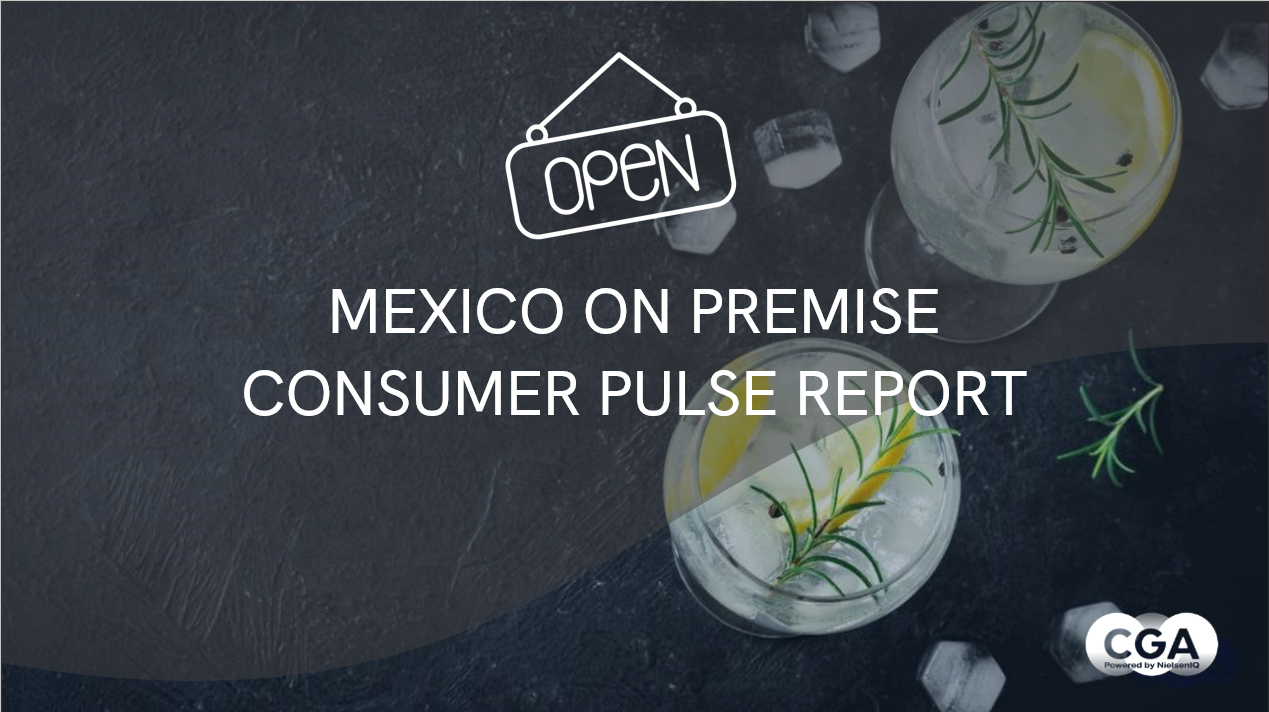 Early March metrics reveal 7 in 10 consumers in Mexico are planning visits to bars and/or restaurants within a week, with the same number having last visited within the past week. What's more, satisfaction with On Premise visits remains high, with 95% of Mexican consumers satisfied with their overall experience of going out.
Restaurants continue to be the most popular venue type, accounting for 89% of visits. This is followed by cafés and bars, despite a slight decrease in bar visits since the last report. Beer remains the most popular drink category in the On Premise for 7 out of 10 consumers, whilst tequila continues to be the standout spirit subcategory.
With Spring Break 2023 fast approaching, 66% of Mexican consumers plan to go on vacation this year, with a colossal 88% doing so domestically. 19% plan to visit Cancun, Mexico's leading Spring Break destination, followed by Acapulco (17%), Mazatlán (15%), Puerto Vallarta (14%) and Mexico City (11%).
42% of Spring Break travellers are opting to stay in standard hotel chains (42%). Independent rented accommodation such as Airbnb is expected to attract 31%, resorts and lodges 20%, and luxury hotels 18% of a demographic split showing a hefty 58% of consumers travelling with family and children, followed by 38% couples, and 17% adult friend groups.
Moreover, 9 in 10 Spring Break travellers intend to visit the On Premise during this time, with beer (75%), tequila (53%), cocktails (42%), whiskey 36%, shots (24%), vodka and wine (both 22%) set to be the top BevAl choices.
Casual dining chains can expect visits from up to 59% of holidaymakers, followed by 54% at formal dining restaurants, 49% at hotel bars and restaurants 48% at rooftop bars, 43% at cafés (43%) and 32% at cocktail bars.
Additionally, 60% of Spring Break travellers will go to a beach party, and over half plan to visit a nightclub during their vacation.
Mike Rende, Associate Client Solutions Manager – Americas, said: "Spring Break provides a key opportunity to target vacationers embarking on domestic trips, because consumers tend to flock to the On Premise when they're on holiday. In order to shape stocking and activation strategies, drinks suppliers need to consider how the category mix shifts for consumers during these vacations, alongside the most popular venues. They should also think carefully about opportunities to partner with hotel chains, to ensure their brands are front-of-mind for the expected influx of domestic travellers."
For more insights from CGA's Mexico On Premise Consumer Pulse report, click here: https://cgastrategy.com/mexico-on-premise-impact-report-consumer/
CGA's powerful research helps On Premise businesses understand the latest trends in consumer behaviour. It provides suppliers with the market intelligence and path-to-purchase intelligence needed to optimize strategies and support conversations with clients. Bespoke analysis, including valuable consumer segmentation research, is available. To learn more about CGA's consumer research and market measurement capabilities across Mexico, please contact Mike Rende at mike.rende@cgastrategy.com.