Those are among the headlines in the latest edition of CGA by NIQ's On Premise Measurement (OPM) Impact Report. The exclusive research reveals a 3.3% drop in spirit sales by volume in the 52 weeks to early September. 1.5 oz Spirits prices have risen by an average of 4.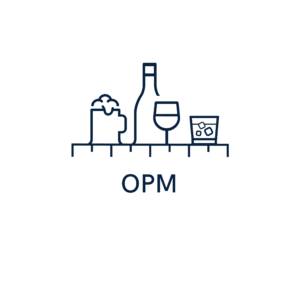 8% from the previous 52-week period, generating a 1.4% increase in sales by value.
However, price increases may have reduced the visits and purchases of consumers who have had limited discretionary spending in 2023. The number of consumers visiting the On Premise at least three times in the previous three-month period dropped from 81% in May to 79% in October. 

CGA's OPM service delivers extensive breakdowns of spirits sales by price tier* (with definitions aligned to NIQ's Off Premise price tier groups), sub-category, state and more. It shows that value and mid-range spirits recorded the biggest drops in sales by volume over the last year, of 8.6% and 6.4% respectively. By contrast, sales of premium and super-premium spirits both fell by less than 1%, while the ultra-category grew volumes by +3.5%. 
 
By category, gin was the only spirit to achieve an increase in volume sales over the 52-week period. The On Premise's three biggest spirit categories—whiskey (-2.7%), tequila (-0.8%) and vodka (-3.4%)—were all in the red.  

CGA's state-by-state analysis indicates year-on-year volume growth in spirits in some states, including New York (+3.9%) and Illinois (+2.8%). However, volumes were down in most other regions, including key states like California (-1.6%) and Texas (-6.9%). 

CGA's OPM research provides extensive breakdowns of sales patterns in spirits and all other drinks categories in the US On Premise. The expert analysis helps suppliers and operators understand trends and respond with effective strategies.
Matthew Compton, CGA by NIQ's regional director – North America, said: "With consumers' spending under pressure, it's no surprise to see a small drop in sales volumes over the last 12 months, with middle price tier brands feeling the squeeze as many guests sensitive to price may be reducing their purchases or trading down. However, some categories and states continue to perform well, and solid figures at the top end of the market show some consumers remain very happy to pay for quality. Pinpointing these nuances in sales and behavior will be crucial to protecting sales and share in a challenging and competitive environment, and our OPM service is here to help businesses achieve exactly that."
To discover more about CGA by NIQ's On Premise Measurement solution, along with expert support for understanding trends at category, segment and brand level within the US On Premise, contact Matthew Crompton at matthew.crompton@nielseniq.com or visit  https://cgastrategy.com/unlock-the-potential-of-opm.
*Price tier definitions: Value<$12.99. Mid $13-%19.99. Premium $20-%34.99. Super Premium $35-%49.99. Ultra >$50
Source: CGA by NIQ On Premise Measurement (OPM) – rolling 52 W/E 09/09/2023. 
Discover more about CGA's OPM reports as part of their US Impact Report subscription, here.