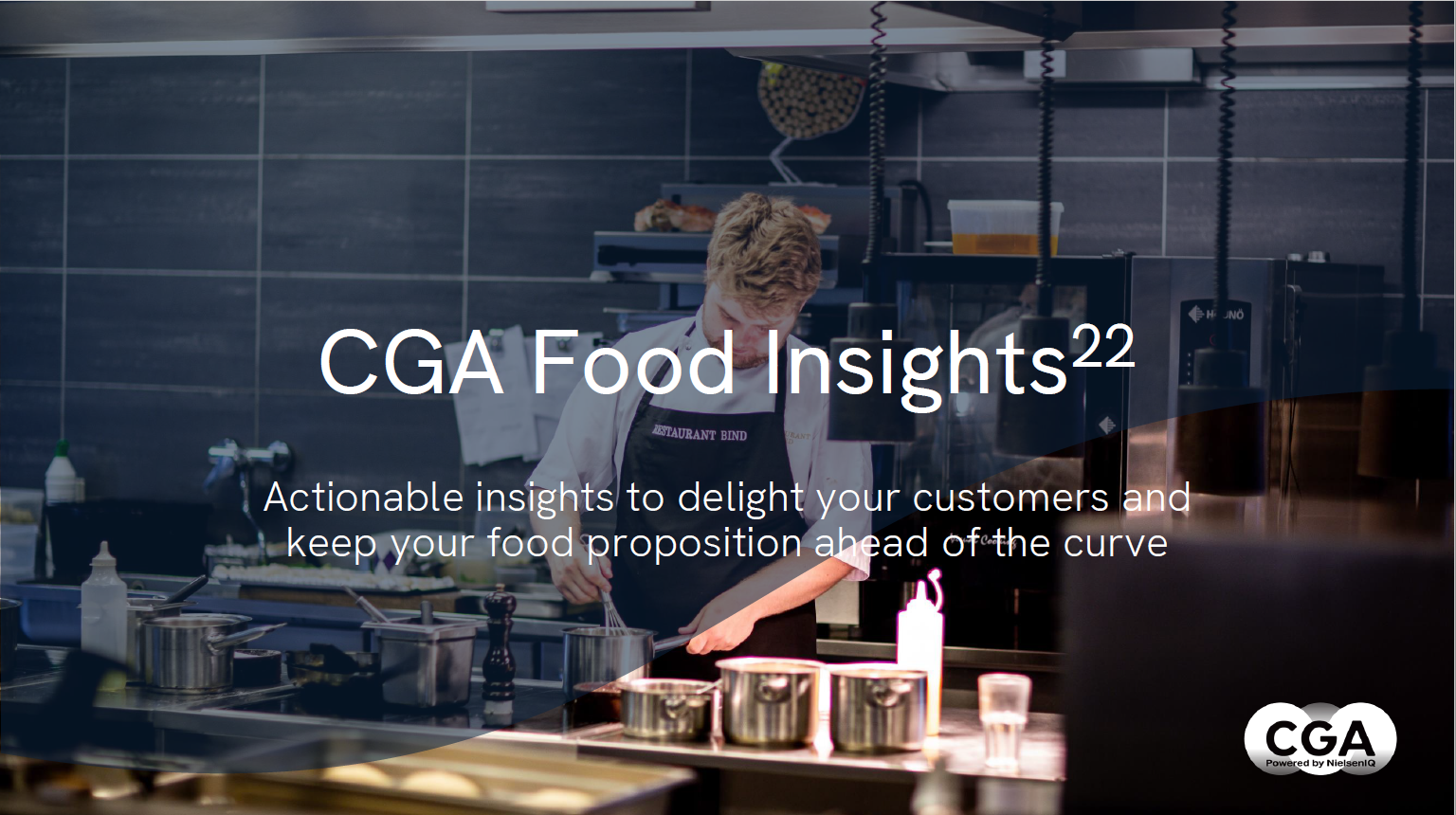 CGA's data shows dessert sales by volume in the three months to 22 October were 16.8% lower than the same period in 2019—a much steeper drop than for starters (down 6.6%). With a quarter (25%) of consumers telling CGA that they are likely to order fewer food courses in response to their soaring costs, desserts will come under even more pressure in the months ahead.
CGA's Trading Index data highlights crucial differences in dessert sales from channel to channel. For example, volumes in the latest quarter were up on 2019 by 12.4% in casual dining restaurants and by 3.4% in other restaurants—but sharply down across pub segments including high street pubs (down 25.6%), food pubs (down 17.5%) and community pubs (down 8.9%).
CGA's foodservice research also reveal consumers' latest dessert preferences, setting out the key opportunities across the On Premise.
James Ashurst, CGA's client director – foodservice, says: "A triple whammy of COVID-19, the spending squeeze and growing interest in health have triggered some big changes in people's habits at the dessert course. With sales under so much strain, it is more important than ever for suppliers, wholesalers and operators to understand which dessert types are performing well and which aren't earning their place on menus. Our research has the insights to help identify the hotspots and build well-informed strategies to capitalise on them."
CGA's research and 'Food Insights 22' report provide a wealth of data and expert analysis on desserts and many more areas of out-of-home eating, to help suppliers and operators respond to the latest sales trends and consumer preferences. As well as attitudes to desserts, 'Food Insights 22' explores topics including emerging food trends, global cuisines and the role of menus. The full report is available to purchase now. To learn more, click here and email hoaf@cgastrategy.com.