Data from CGA's OPUS survey reveals nearly two thirds (63%) of consumers watch sport, and just over two in five (42%) do so in pubs and bars. Those aged 35 to 54 are most likely to watch, and while men make up the majority, 41% are female.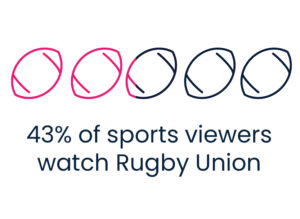 More than two in five (43%) sports viewers say they watch rugby union—an encouraging sign ahead of the first of Ireland's five Six Nations matchdays on Saturday (5 February). But as in most territories, football is the most popular sport in pubs and bars, watched by just over two thirds (68%). Gaelic football (39%), a sport unique to Ireland, is the third most popular.
CGA's research provides many more insights into ways to leverage sporting events to grow drinks sales in the On Premise, including: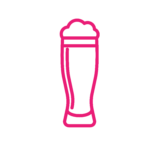 Lager, consumed by three in five (60%) consumers who watch events in pubs and bars, is the most popular drink on sporting occasions, while 30% drink stout. Both numbers are much higher than the all-consumer average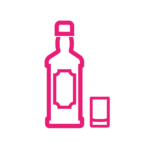 Vodka, drunk by a third (33%), is the most popular spirit among sports consumers—just ahead of whiskey (30%)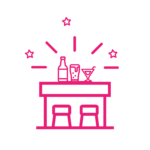 Atmosphere is a factor in venue choice for 44% of sports fans, making it the biggest consideration ahead of location (40%) and seating availability (38%).
The OPUS survey highlights the huge value of sports consumers to operators and suppliers. Nearly half (45%) of them visit the On Premise for drink-led occasions at least weekly, compared to fewer than a third (29%) of all consumers. They are also much more likely than average to use food pubs and late-night bars.
Sian Brennan, CGA's client director, Ireland

"The Six Nations is a timely reminder of the huge popularity of sport in Ireland's pubs and bars, and the tournament should give drinks sales a much-needed shot in the arm," says Sian Brennan, CGA's client director, Ireland. "But as our research shows, there are big opportunities to generate sales against sporting occasions right across the year. It's a market that should flourish as consumers return to the On Premise after months of restrictions, and working out the motivations and habits of sports fans will help suppliers and operators to grow sales and build brands as 2022 goes on."
CGA's OPUS research combines with the On Premise Measurement service to provide a definitive picture of consumers' habits and sales trends in Ireland's On Premise. They provide insights into sports fans' engagement with pubs and bars that can help suppliers and operators understand drinkers' preferences, ways to influence choices and how to position brands. To learn more, email Sian Brennan at sian.brennan@cgastrategy.com.