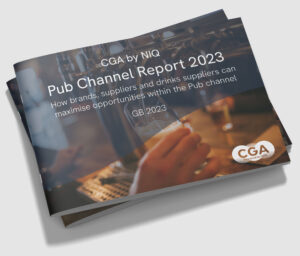 Typically, 46% of consumers in Britain visit a pub over the space of three months. It's apparent that pubs are compelling channels for trialling new drinks, with 38% of consumers likely to try new drink brands in pubs than in other venues. Similarly, 36% of consumers in pubs are more likely to experiment with new flavours and varieties of drinks.  
There is a stronger preference for pubs with a food focus than pubs with limited or no food options, although there has been little change to the visitation levels of both food-led and wet-led pub types over the past year.  
Amongst consumers who frequent wet-led pubs, 44% are open to trying new drink brands, compared with 33% of consumers in food-led pubs. In addition, 40% of consumers visiting pubs with limited or no food options are more willing to put new flavours and varieties through their paces, compared to 31% at pubs with a food offering.  
These combined results represent a variety of enticing opportunities for drinks suppliers to encourage more trials and experimentation, and generate positive consumer engagement in pubs. On top of that, 39% of consumers are willing to pay extra for better quality drinks in both types of pubs than in other venue types, highlighting scope across the board to drive more sales through optimising the right touchpoints in the pub channel.   
Consumers are also drinking different categories in pubs. Lager comes out on top overall across both pub types, being typically consumed by more than a third of visitors. However, the similarities in drinks preferences stop there, with ale, cider and craft beer more popular at wet-led pubs, whilst soft drinks, still wine and hot drinks are popular at food-led pubs.  
Price is by far the main factor influencing the drink choice in pubs, impacting 41% of drink choices. Additionally, time of day and who consumers are visiting with are shared factors that sway consumer behaviour across the channel.  
Matthew Meek, senior client manager, said: "The interesting thing about pubs, whether there's a food focus or not, is they continue to represent a prime window of opportunity for drinks brands. But more than that, the analytics clearly differentiate very specific and targeted opportunities for proactivity specific to both pub types, besides generically across them. It makes strategic partnerships with pubs an appealing proposition for optimising low hanging fruit, consolidating, and potentially increasing market share." 
CGA by NIQ's On Premise User Survey (OPUS) helps On Premise businesses understand the latest trends in consumer behaviour and provides suppliers and operators with vital insights into many aspects of consumers' behaviour and preferences needed to optimise channel strategies and support conversations with clients. Bespoke analysis, including valuable consumer segmentation research, is available. To learn more about CGA's consumer research and market measurement capabilities, please contact Matthew Meek at matthew.meek@cgastrategy.com.