Click here to view this blog in Spanish/Ver este blog en español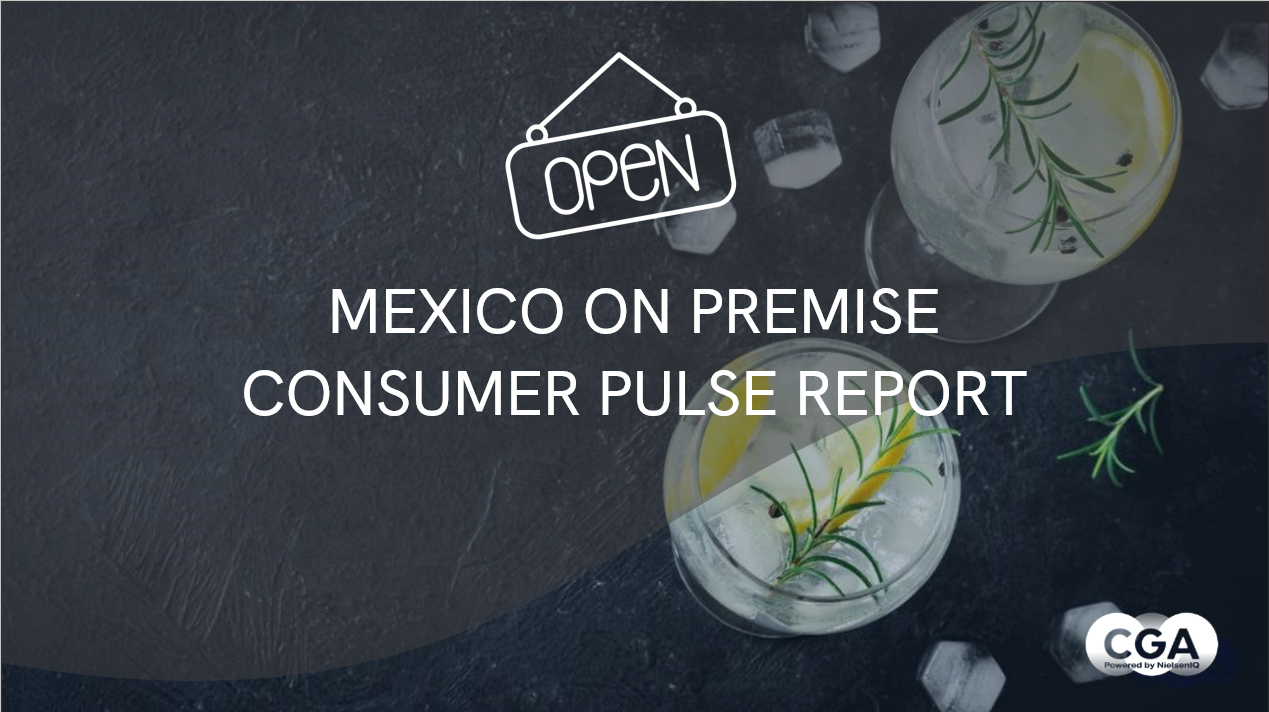 CGA by NIQ's new Mexico On Premise Consumer Pulse Report delivers answers to these and many more key questions to help suppliers plan strategies and grow market share.
Here are just seven of the top insights
1 Consistent visitation levels
Seven in ten (70%) consumers have visited bars and/or restaurants for food-led occasions in the last two weeks, while half (51%) have been out to drink. Planned visitation levels over the next fortnight are similar—a good indicator of strong and stable demand for the On Premise. There is a solid core of frequent visitors too, with half (49%) of all consumers visiting three times or more over the last month.
2 Sensitivity to price
Pricing is a key issue for consumers at the moment. Nine in ten (89%) say they have noticed an increase in the price of alcoholic drinks in 2023, and more than a third (38%) have been consuming fewer drinks than usual as a result. However, the impact on purchasing decisions is lower in the beer and mezcal categories than elsewhere.
3 Appetite for deals and discounts
Price increases have fuelled demand for On Premise promotions and offers. A third (32%) of consumers have participated in one of these in the last three months, with two-for-ones, happy hours and bucket deals the three most popular mechanics.
4 Beer and tequila the top choices
Beer remains the biggest drinks category in the On Premise, with seven in ten (69%) consumers choosing it. Tequila (45%) is the top choice in the Spirits category.
5 Smoking ban encourages visits and changes choices
Reaction to the tightening of restrictions on smoking in public places has been widely welcomed. Two thirds (67%) of consumers say they are satisfied about the ban, and a third (32%) say they will visit bars and restaurants more often as a result—much higher than the 9% who will go out less. 15% say they will change the type of drinks they consume following the ban.
6 Strong appeal of sports
The new report emphasises the role of live sports in attracting people to bars. Nine in ten (91%) consumers say they would watch it in the On Premise, with football (64%) and boxing (45%) the two most popular sports.
7 Experience-led bars on the rise
As is the case in many countries, experience-led bars are growing in popularity fast. Nine in ten (91%) consumers are likely to visit one if it opened in their area.
For more insights from CGA's Mexico On Premise Consumer Pulse report, click here: https://cgastrategy.com/mexico-on-premise-impact-report-consumer/
CGA's powerful research helps On Premise businesses understand the latest trends in consumer behaviour. It provides suppliers with the market intelligence and path-to-purchase intelligence needed to optimize strategies and support conversations with clients. Bespoke analysis, including valuable consumer segmentation research, is available. To learn more about CGA's consumer research and market measurement capabilities across Mexico, please contact Mike Rende at mike.rende@cgastrategy.com.