Click here to view this blog in Spanish/Ver este blog en español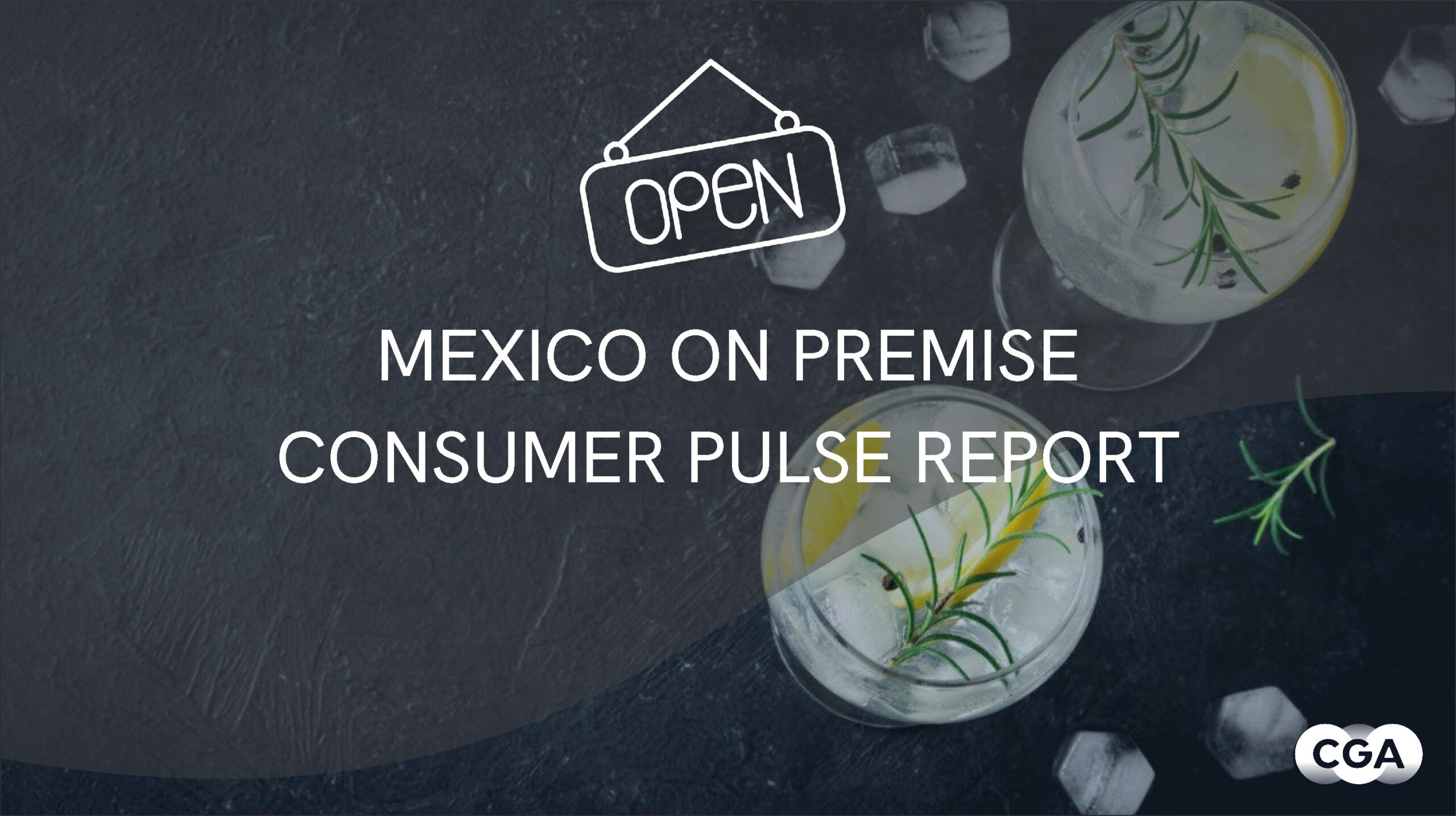 The survey of approximately 1,200 consumers revealed that 87% of them had noticed a rise in the price of alcoholic beverages in 2023. Despite this, 58% of respondents still planned to go out for a drink in the last two weeks. The survey showed that the increase in prices has affected consumer spending on various categories of drinks. Below are just five of the many insights from CGA's research:
Beer
Beer has been the category least affected by pricing increases. More than a third (37%) of those who noticed the price rise said they are drinking more beer in the last three months, compared to only 19% who are drinking it less.
Mezcal
Mezcal is another category that has been relatively unscathed by price increases, with a 14 percentage point gap between those who are drinking it more versus those who are drinking less.
Ready to drink and hard seltzers
Price increases may be driving more interest in packaged drinks in bars. About 30% of consumers have purchased more ready-to-drink alcohol in the last three months, compared to 24% who drank less. Similarly, there is an 11 percentage point difference in the hard seltzer segment.
Brandy and whiskey
The pressure on price has had a notably negative impact on key spirits categories. For example, while 20% of consumers report drinking more brandy in the last three months, more than a quarter (27%) report drinking less. There were similiar gaps in whiskey (24% drinking more v 31% drinking less) categories.
Soft drinks
Price increases may be leading some consumers to switch from alcoholic to soft drinks. A third (32%) of consumers say they have drunk more of these in the last three months, while only 23% have consumed less.
"Consumers are clearly increasingly sensitive to price in Mexico's On Premise, and while visits are still holding up well, the increases are having some significant impacts on choices," said Mike Rende, CGA associate client solutions manager – Americas. "With such a sharp focus on value for money, we can expect to see a lot of volatility in category and brand selection in the months ahead. For suppliers, it will be vital to get a precise understanding of where and how the squeeze on spending is affecting consumers' behaviour."
CGA's Consumer Pulse research also provides insights into key occasions in Mexico's On Premise. It shows three quarters (74%) of consumers were planning to visit bars, restaurants or similar venues to celebrate Mother's Day, while nearly half (46%) intended to go out to mark Labor Day.
For more insights from CGA's Mexico On Premise Consumer Pulse report, click here: https://cgastrategy.com/mexico-on-premise-impact-report-consumer/
CGA's powerful research helps On Premise businesses understand the latest trends in consumer behaviour. It provides suppliers with the market intelligence and path-to-purchase intelligence needed to optimize strategies and support conversations with clients. Bespoke analysis, including valuable consumer segmentation research, is available. To learn more about CGA's consumer research and market measurement capabilities across Mexico, please contact Mike Rende at mike.rende@cgastrategy.com.