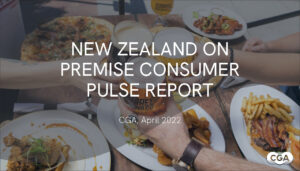 Visitation remains high across the New Zealand On Premise following the lifting of the My Vaccine pass requirement for entry to hospitality on April 4, followed by the country moving from the Red to Orange level of the COVID-19 Protection Framework. 90% of consumers have visited the On Premise over the last month – with drink-led visits gaining some traction with an increase of +2pp to 42% versus March, suggesting more consumers are opting for spontaneous, casual drinks with friends and are eager to make up for lost time following restrictions lifting.
Although there are still concerns surrounding COVID-19, they are declining, with just 15% of all consumers visiting the channel less for this reason (-7pp versus the previous month). As highlighted in March's research, a reduction in disposable income is the greater driver of reduced visitation and could impact the number of spontaneous visits consumers make to the channel. Operators and suppliers should look to target these financially prudent customers with smart promotions and other offers to help drive footfall.
Spontaneous visits currently make up a 42% share of all occasions. When it comes to spontaneous visits, these occasions have been boosted this month by growing confidence in going out (37%), fewer restrictions in place (35%) and the influence of friends/family (41%).
The majority (58%) of On Trade visits last month were pre-planned however, which offers drinks suppliers an opportunity to potentially engage consumers before they visit and specifically during the pre-booking process. This is particularly relevant for the 57% of consumers that pre-book online or via an app. CGA teams in Europe have seen some suppliers be very successful at winning the "first drink order" with this strategy.
Looking to the month ahead, just 20% of consumers have already fully planned when and where they will go out in the next month, meaning 80% of all On Premise visits over the next month are still to be influenced in some way by suppliers and operators. 87% of consumers are pre-booking within just a week of their visit, highlighting that local marketing, event promotion and tactics to drive footfall must be swiftly executed and precisely targeted.
With many people travelling differently now compared to pre-pandemic, the majority of consumers are visiting the On Premise close to home, with 63% choosing venues within a 10-20 journey by transport and 25% visiting outlets within walking or cycling distance last month. Comfort and lingering concerns around COVID-19 are the main drivers for this 'local' mindset. While city centres are still the most popular location for On Premise visits, it is clear that frequency is still not back to pre-pandemic levels.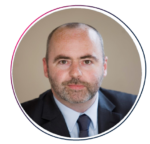 Scott Elliott, CGA managing director – Americas & Asia Pacific, said: "The Path to Purchase is fundamentally different now for consumers in New Zealand, which is why over the next four issues of our On Premise Consumer Pulse, we'll examine these dynamics more closely and unlock insights into new consumer behaviours.
As consumers shift their preference in venues towards those that are more local, and for many this means suburban, suppliers should look to reflect the type of experiences consumers are used to experiencing in city centre venues. For suppliers of premium brands, exploration categories and trade-up options such as cocktails, premium wine and champagne, this is particularly relevant to ensure they can capitalize on increased visitation and a growing level of confidence in returning to the channel."
Click here to download the latest New Zealand On Premise Consumer Pulse – https://cgastrategy.com/new-zealand-on-premise-consumer-pulse/
To learn more about CGA's consumer research and market measurement services across New Zealand, please contact Scott Elliott at scott.elliott@cgastrategy.com