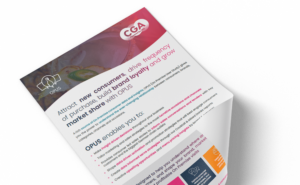 Here are some of the emerging categories with big potential for sales and share: 
Hard seltzers 
OPUS data shows well over a third (36%) of hard seltzer drinkers will consume them more frequently over the next 12 months—double the number who will drink them less (18%).  
Alcoholic ginger beer 
There's an exact same differential in the number of consumers planning to drink more or less alcoholic ginger beer in the next 12 months. With a relatively low base but so much untapped potential, this is a big category to watch. 
Cocktails 
There isn't quite the same commitment to cocktails, with 20% of their consumers planning to consume fewer of them—but nevertheless, nearly a third (31%) will buy more. OPUS delivers many crucial insights into the cocktail market—especially the value of younger consumers. More than half (55%) of 18 to 34 year-olds drink cocktails in Australia's On Premise—nearly double the average across the country. After-work and relaxed occasions are among the biggest opportunities, and interest in draught and pre-batched cocktails is growing fast. However, while pub visitors are willing to pay an average of $18.55 for a cocktail—twice the average for a beer—there's a clear expectation that prices should be lower for draught or pre-batched drinks, as well as some doubts about their quality and taste. 
James Phillips, CGA by NIQ client solutions director, ANZ, said: "Australia has a dynamic On Premise where consumers' behaviour can change rapidly. Categories like hard seltzers and cocktails have exciting potential for suppliers and manufacturers, but an up-to-the-minute understanding of drinkers' preferences and expectations is key to unlocking the opportunities. We're excited to be able to use OPUS to help On Premise brands do so and thrive within the market."

CGA by NIQ's On Premise User Survey provides deep dives into numerous drinks categories, channels and occasions in Australia's On Premise, with actionable insights to support winning brand strategies. It is part of a suite of solutions that combines with outlet and sales data to deliver unrivalled coverage of the market. To learn more, contact James Phillips, CGA by NIQ client solutions director, ANZ, at james.phillips@nielseniq.com.