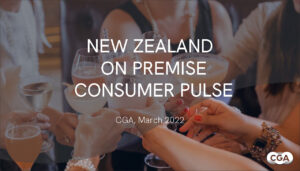 As part of CGA's global expansion program, a host of best-in-class insight solutions are being launched in New Zealand, all dedicated wholly to the On Premise channel. The very first of these research programs to launch is their monthly On Premise Consumer Pulse, which checks in on around 500 New Zealand On Premise visitors to understand their recent behaviour, how they feel about the channel (including any COVID-related restrictions) and their intention for visits in the month ahead. With CGA's mission to add value to the sector, the On Premise Consumer Pulse is provided free of charge for everyone, not only existing CGA customers.
Starting from March 2022, CGA will launch a suite of On Premise insight solutions which have been specifically designed to provide the foundational insights required to help suppliers across New Zealand grow their On Premise business with more efficiency and less risk. These services have been tried and tested for years, with the world's leading beverage suppliers already using these solutions in many countries, and CGA will bring these capabilities to New Zealand beverage suppliers for the very first time in 2022.
This insights 'toolkit' includes OPUS (On Premise User Study), a well-established consumer research program that is a nationally representative study of On Premise users – providing robust insights into brand and category consumption, occasions, missions and drinking preferences. Following the OPUS launch in April, CGA will continue their phased solutions launch with Outlet Index – a world leading On Premise outlet database which tracks every licensed venue, name, address and CGA's proprietary outlet segment in close to 50 countries. Leading beverage suppliers use Outlet Index in many markets to enrich their CRM, to better profile their customers, and to refine their targeting and sales strategy
In June, CGA will launch BeverageTrak, a unique sales tracking solution that will allow suppliers to understand how their brands sell in bars and restaurants across New Zealand by the hour. This advanced sales tracking solution allows supplier to understand the brand-level performance and competitive opportunity by trading period (Happy Hour, Weekend Brunch etc), day of week and for specific events (holidays, sporting events etc) to help build local sales and activation strategies.
This month also sees the first New Zealand On Premise Consumer Pulse report, which is an up-to-the-minute monthly study of consumers across the country.
This inaugural report reveals that 89% of New Zealand consumers surveyed have visited the On Premise already in 2022. While there are lingering concerns around COVID-19, the vast majority of these consumers are eager to get back to bars and restaurants – with 78% planning to visit the same or more often than they did in 2021.
Of the 22% visiting less often, more than half are concerned about the rise of Omicron cases. While it's expected these customers will return to normal behaviour as Omicron concerns dissipate, operators can still go some way in easing these concerns through adjusting venue layout and maintaining a table service offering.
51% of New Zealand consumers would feel more comfortable visiting the On Premise if social distancing was maintained, while mandatory masks (49%) and table service only (32%) also ranked highly. Keeping these standards high have never been more important.
However, the vast majority of Kiwis are keen to engage with the channel right now and 1 in 5 (21%) intend to visit the On Premise more over the months ahead than last year.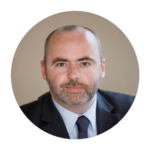 CGA's managing director, Americas and Asia Pacific, Scott Elliott said: "There is little doubt that the hospitality industry in New Zealand has been hit hard by the pandemic but this latest research suggests that consumers do want to come back and the tide is beginning to turn. Right now, the key to success for suppliers will be to take learning from other markets a little further down this path. In other developed On Premise markets, the suppliers who have been able to best help their customers navigate a new guest path to purchase – especially in the areas of maximizing visit spend via digital and server advocacy/upselling – have gained space, share and loyalty. Now is the time though, not in 12 months.
Based on our experience around the world, there is no doubt that once the hospitality sector has returned to a more traditional trading pattern, the suppliers who were most proactive in their investment at this resurgent stage have seen the greatest benefits. These gains are proving hard to displace by the late-returners."
Click here to download the latest New Zealand On Premise Consumer Pulse report. To learn more about CGA's consumer research and market measurement services across New Zealand, please contact Scott Elliott at scott.elliott@cgastrategy.com