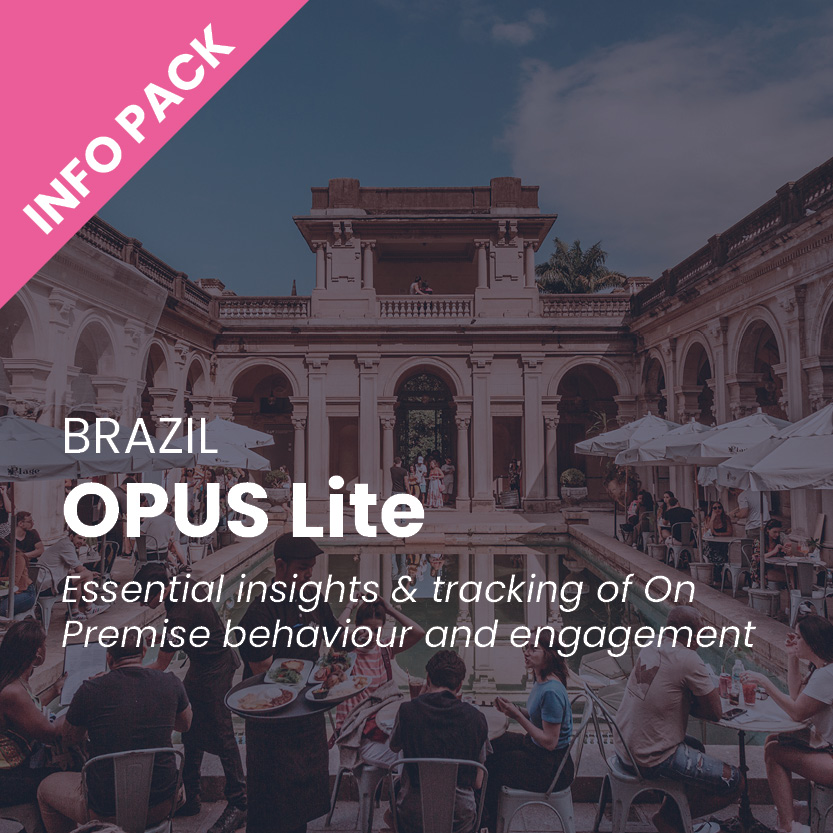 1,000 On Premise visitors to reveal the key behaviours and attitudes in 2023 and what businesses can do to capitalise on trends and gaps. It highlights Brazil's deep engagement with bars, restaurants and cafes, with more than two thirds (69%) of consumers going out at least weekly—a figure that is eight percentage points more than the global average.
Despite the impacts of COVID-19 and the cost of living crisis, spending levels and habits have bounced back well in the last 12 months, and 34% of Brazil's consumers plan to spend more money in the On Premise over the next quarter than they currently do—nearly three times the number who say they will spend less (13%).
OPUS Lite drills deep into consumer behaviour to highlight key trends in occasions, channels and categories. The wealth of insights include:
Beer is the most popular drink in Brazil's On Premise, with 68% of users typically drinking it—though other categories like neat spirits and hard seltzers have been gaining share.
Cocktails remain popular too. The iconic Caipirinha remains the top choice, but cocktail drinkers are expanding their repertoires and becoming increasingly experimental.
Restaurants are Brazil's most important On Premise channel: 88% of consumers typically visit them, with 56% using bars and experience-led venues growing in usage.
Family occasions and catch-ups with friends are the two most popular On Premise occasions, highlighting the value of catering for the needs of everyday, low-tempo visits.
OPUS Lite lays out many more opportunities in Brazil's On Premise, including around treats, premiumisation, tourism, health and sustainability. It also pinpoints the best target demographics for drinks brands, and the major importance of younger and city-based consumers in particular.
Matt Crompton, CGA by NIQ's regional director – North America, said: "Brazil's On Premise has some of the most engaged consumers in the world. It's a key place to drive trial and establish loyalty, and with spending holding up well there are superb opportunities to grow sales and share in the months ahead. But this is a unique and complex market, and effective strategies have to start with a proper understanding of what consumers want. Our new OPUS Lite insights gives suppliers, manufacturers and operators the ideal springboard for building brands and influencing consumers' paths to purchase."
To learn more about OPUS Lite and its actionable and tailored insights that help align your strategies to consumers' preferences and market opportunities, contact Matt Crompton at Matthew.Crompton@nielseniq.com