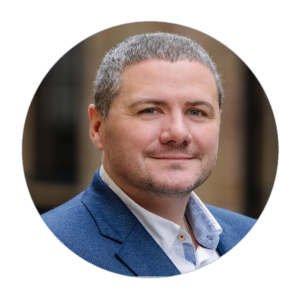 As Omicron brings a new wave of challenges for our industry, I would like to reassure you that CGA will be with you throughout the ongoing journey of recovery, and that the CGA team and I will continue to use our best-in-class research, data, and insights to support you and to protect the future of our beloved hospitality sector.
Hospitality can bounce back again 
Although we are now facing more immediate challenges with restrictions, there are positives that can be taken from this year that offer signs of what is to come for the On Premise next year.
CGA research revealed that following months of closures and restrictions earlier in the year, consumers were eager to get back to visiting pubs, bars and restaurants and to make up for lost time. Since venues were able to open from April (outdoor-only) and after 'freedom day' for late night venues, 73% of GB consumers had returned to the out-of-home market. This pent-up demand was seen through an increase of high tempo drinking and celebratory occasions with friends and family following reopening. People are keen to make up for that lost time and lost memories.
From August to November, managed groups' total sales have exceeded 2019 levels consecutively, demonstrating the strength they have shown in the face of ferocious headwinds. CGA and Fourth's Business Confidence survey has recently revealed that business confidence had increased prior to restrictions, with 66% of business leaders feeling optimistic about the next 12-months for their business, following steady confidence levels since reopening. 80% of businesses were also making a profit, up by 11pp since the third quarter.
As the drinking-out market settled into a new normal, one of the most encouraging trends has been the growth of spirits sales. Spirits grew their market share of On Premise drinks sales by more than 2pp between reopening and mid-August. CGA data also revealed cocktails sales have been higher than 2019 levels in most weeks since reopening, and world lager has also gained share.
This optimism of consumer and business confidence is echoed in CGA's international research. In the US, 43% of consumers planned to visit venues more often than they did in 2019- nearly twice the number who will go out less (22%). Sales also bounced back within the first six months of 2021 and are currently running ahead of 2019 levels.
In Canada, research shows signs of consumers returning to pre-COVID-19 habits despite some ongoing restrictions, with 25% of consumers having been out for a drink at least once a week in the last three months.
Research in France suggests that consumers returned to city centers eagerly and visited late night venues in the city more than they did pre-COVID-19. Consumers in Germany meanwhile, are more likely to pre-plan their visits to bars and other venues they had used before COVID-19.
CGA's research in Australia demonstrated that there continues to be a strong affinity to the On Premise.  More than 80% of consumers typically visit bars and restaurants and they estimate they drink a third of their alcohol in the On Premise – it's where they go to experiment with new drinks brands and trial new products.
The industry remains just as attractive to investors as it is to consumers. The On Premise is the best place for drinks businesses to establish and grow drinks brands and build equity with consumers, and create those emotional connections with consumers that keep them coming back to brands time and time again.
Our commitment to clients 
Throughout 2022, CGA will continue to track the reopening & recovery of global markets, measure sales performance & monitor consumer sentiment through our proprietary data sources.
Our commitment to the On Premise will see us further expand our reach in 2022 with the launch of new services in multiple new markets. We are continuing to invest in our services globally and support our clients around the world to help deliver successful On Premise strategies. Omicron and COVID-19 means that clarity on consumer demands and then the ability to measure performance has never been as important as it is right now and we want to ensure you have that insight at your fingertips.
Across the Americas, EMEA and APAC, we will be continuing to build out our market measurement, analytics suite & grow our consumer research capabilities after great success with clients this year.
CGA is committed to helping your business navigate the path to recovery in 2022 & beyond.
Phil Tate, Group Chief Executive, CGA