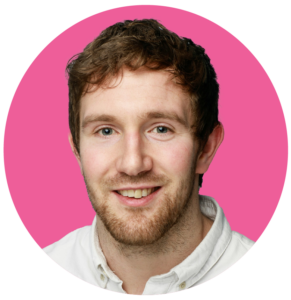 As an Englishman, I probably should be used to disappointment from a sporting perspective, but the last 12 months have been particularly painful. Our men's footballers looked irresistible in the World Cup in Qatar before succumbing to France in the quarter-final; their cricketing counterparts were just a rain delay away from beating Australia to claim the Ashes, while our netballers fell at the final hurdle against the same opposition in their World Cup. For our female footballers, it was even more agonising, a heartbreaking final defeat to Spain. Let's not even talk about my sport of choice – England (population 56 million) were knocked out of the Rugby League World Cup by lowly Samoa (population 220 thousand).  
The commonality behind all of these events (other than the inevitable despair) is that I, along with huge swathes of the population, took the opportunity to firstly watch and then secondly partake in a consolatory drink in the On Premise.  
CGA by NIQ data revealed huge increases in drink sales in the UK across all of the days on which England were eventually eliminated. Yes, our data will no doubt also include those Scots and Welsh gleefully celebrating the demise of the English once again, but it was predominantly in English pubs, bars and drinking outlets in which increases were recorded. However, watching sport in the On Premise still represents an untapped opportunity, especially for spirits suppliers. 
Globally, the On Premise sporting occasion is increasing share; buoyed by some of those large-scale events, it is only beaten by "business meeting" as the occasion which has grown share most over the past year; all the more impressive given the low base from which business meetings has grown in the twelve months after business travel has picked up. Indeed, over half of the top 10 sales days for drinks in the sector have coincided with high-profile sporting events. 
Be it domestic English football in Africa, NBA basketball in Southeast Asia, IPL cricket on the Indian subcontinent, the Super Bowl across Europe, boxing and UFC across the Americas or even the increasing prevalence of E-Sports globally, the On Premise is becoming a home for sports fans to enjoy events from across the world. It facilitates social connections and that sense of atmosphere that is only bettered by being at the event itself and, driven by world-class operators such as London's BoxPark, Warsaw's NINES or Chicago's Sluggers, provides world-class, unparalleled On Premise experiences.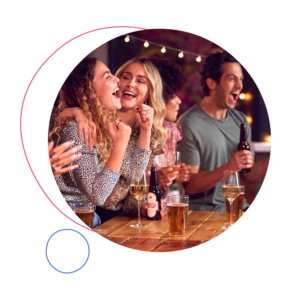 That said, my personal perspective is that there remains room for the occasion to grow, and there are missed opportunities for operators and suppliers alike. Even though spend per head (up 36%) and dwell time (87% stay longer than an average visit) shoot through the roof when fans visit the On Premise to watch sport, there are also missed goal-scoring chances. Any sales increases are skewed towards beer and cider rather than higher-margin spirits, and cocktails and audiences remain unbalanced; 56% of operators in the UK say that try as they might, they would love to attract more women and families to their venues to watch sport. 
In a nutshell, the current sports occasion attracts rowdy and raucous blokes, spending more on beer than they usually would – hardly an environment that screams family or female-friendly. It is why, in any research that we have ever done on the sports occasion, the number one concern of consumers is safety. This jumps for females but remains the top factor for males too. 
As such, for suppliers looking to win in the increasingly important sports occasion, it may be prevalent to look beyond the traditional audience and to work with operators to target a different consumer. While an opportunity exists for high-tempo, high-volume drinking during sports, a secondary opportunity for fewer but better drinks in a lower-tempo, safe and unintimidating atmosphere may provide a better fit for spirits and wine. Understanding the different events that facilitate this opportunity and working together with operators to target consumers effectively through well-executed activation will indeed pay dividends. 
That is not to say that the high-tempo, loud, and atmospheric On Premise sport occasion should not be a target for spirits and wine companies; far from it. Operators constantly tell us that their biggest challenge with sport is tempting consumers with one final drink after the event has finished, in place of leaving a fully staffed outlet on the final whistle. If a challenge with beer, in its sporting heartland during the event seems too much of a heavyweight battle, then surely the post-event drink is there for the taking. It certainly will be after the next disappointing England failure – so I will see you in October for the inevitable exit from the Rugby World Cup. 
CGA by NIQ's On Premise sales measurement and On Premise User Survey (OPUS) provides suppliers and operators with in-depth intelligence and the vital insights into trends of consumers' behaviour and identify category and brand opportunities across global markets to craft targeted growth strategies . To learn more, please email Charlie Mitchell at Charlie.Mitchell@nielseniq.com 
Originally published in Global Drinks Intel Magazine