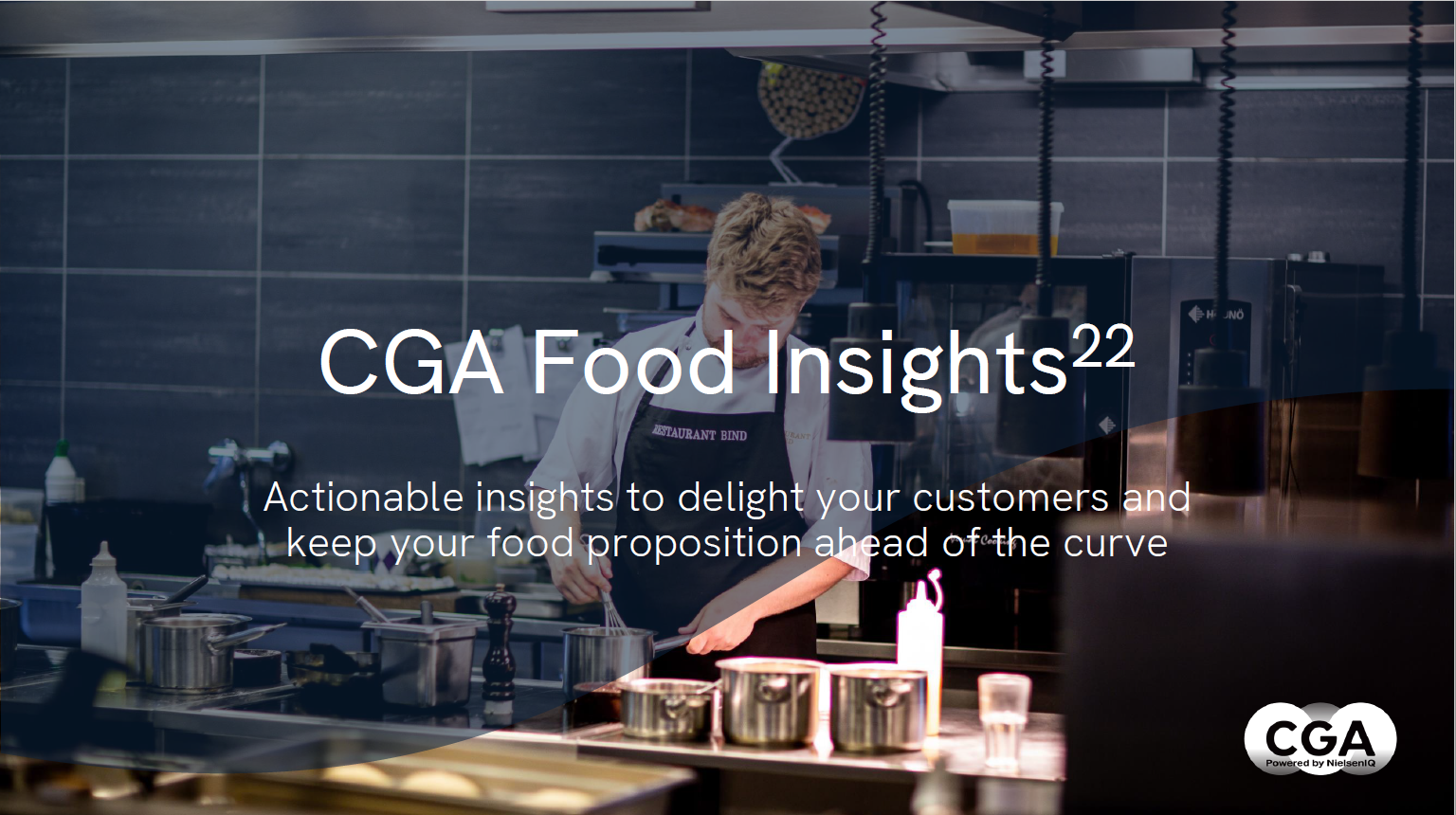 The data underlines the importance for operators and food suppliers to understand and respond to shifting consumer preferences – even amongst ardent meat eaters – for plant-based alternatives on the menu.
The report also highlights that when eating out in pubs, bars and restaurants, almost half of consumers regularly opt for plant-based dishes. This includes a massive 56% of 18–34-year-olds always or regularly eating plant-based meals, (+9%pp vs. GB), representing a notable opportunity for increased volume sales and spends per head amongst this demographic. Potatoes (22%) and mushrooms (15%) are cited as the preferred main ingredients for plant-based meals by consumers in general and flexitarian groups.
Consumers are prioritising animal welfare (31%), health consciousness (30%) and sustainability (29%) as key buying motivators when eating out in the On Premise, with the desirability of a dish (22%) ranking as the least of their considerations. So, the values-based buying motivators revealed in these statistics present a powerful opportunity for operators and suppliers to elevate and leverage brand equity with today's mindful On Premise diners.
Despite the increased demand for plant-based alternatives to meat, the research shows that 53% of consumers are still refraining from ordering plant-based meals. Interestingly, this loyal meat-eating category is keen to try less widely available game and meat, such as pheasant (21%), venison (20%) and goat (20%). But, the price of these is higher than most other most popular meat dishes, such as chicken, beef and fish.
So, what does this all add up to? There's undeniable multiplied demand for plant-based meals in the On Premise. There are also rising food prices and supply chain issues affecting poultry and other sought-after meat and game. Combine these factors and you've got a potentially golden opportunity to meet both sets of demands with cost-effective and innovative plant-based solutions.
James Ashurst, Client Director said: "There's no doubt that mindful diners are proactively seeking out On Premise meals that support the reduction or elimination of meat consumption. In addition, some categories of meat eaters are finding their needs less well met due to a combination of economic and logistical factors beyond the control of the hospitality industry. It's a possibility that they, too, might be open to consuming meat-free alternatives to fulfil their diets. This time of year is a great opportunity for operators to really serve up what consumers want and need, with a variety of superior quality meat alternatives for Christmas dinners and parties."
CGA's research and 'Food Insights 22' report provide a wealth of data and expert analysis on meat alternatives and many more areas of out-of-home eating, to help suppliers and operators respond to the latest sales trends and consumer preferences. As well as attitudes to meat consumption, 'Food Insights 22' explores topics including emerging food trends, global cuisines, and the role of menus.
The full report is available to purchase now. To learn more, click here and email Client Director James.Ashurst@cgastrategy.com