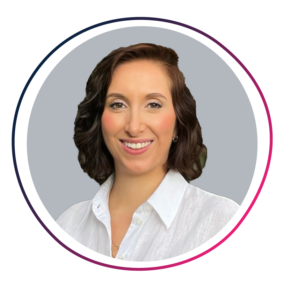 Peach 20/20 are heading to Brighton for an afternoon with the sector's brightest minds and biggest thinkers, and an early evening summer party at Sessions – right on the beach.
Join artificial intelligence expert Victoria Albrecht, at Peach @ The Beach to explore the practical opportunities AI brings to hospitality brands looking to scale and grow. Questions Peach 20/20 will be covering include;
Can it improve board-level decision making?
How about drive down costs, boost productivity and increase profits?
What's the impact on our people and customers?
Where do we start?
Victoria is well placed to help unpack the potential and the risks of AI.
As MD of  Springbok AI – a specialist machine learning and automation consultancy – she works with clients from across public and private sector including the NHS, Experian and EY to deploy AI solutions that drive business performance.
Peach 20/20 founder, Peter Martin will chair the afternoon conference session, guiding attendees through a packed agenda and we'll hear from both local and national operators.
Want to know more?
Book your place today for a conversation you won't want to miss.
For more news and insights from Peach 20/20, click here.