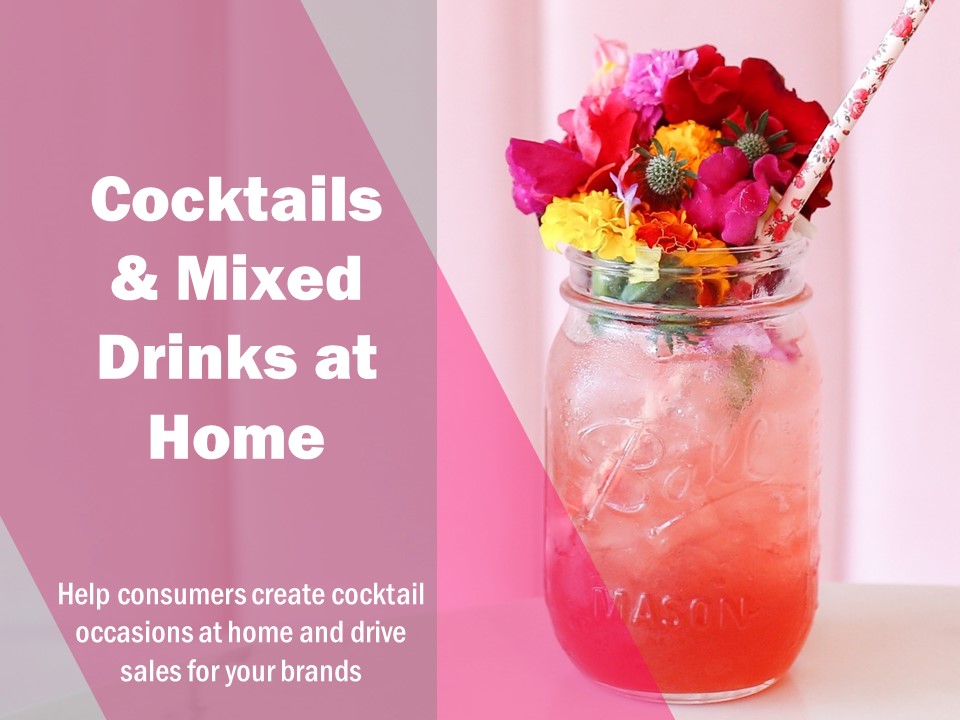 The latest lockdown is set to increase people's interest in making and drinking cocktails, CGA's Mixed Drinks At Home Report suggests—bringing big opportunities for producers and suppliers to make up for lost on-trade sales.
CGA research has revealed how made-at-home cocktails grew in popularity over the first nationwide lockdown in the spring. Now, with consumers' general alcohol consumption remaining steady and one in four (24%) now spending more on home drinking than they did before the pandemic, there is a fresh wave of interest in recreating drinks like cocktails that might previously have only been bought out of home.
Prior to COVID-19, only a third (37%) of people who consume mixed drinks in pubs and bars did so at home, but the first national lockdown saw that figure rise to half (50%), with young adults especially engaged. In November, CGA's Consumer Pulse survey revealed that one in ten 18 to 34 year-olds planned to drink cocktails at home more often during lockdown than ever before.
The Mixed Drinks At Home Report draws on CGA's in-depth consumer research to provide insights to help drinks brands and suppliers capitalise on the growing at-home market during the third full nationwide lockdown. It highlights the opportunities to engage consumers in many areas, including:
Education. With so many people making cocktails at home for the first time, there is a support role for brands to play in helping to overcome common barriers and frustrations.
Experimentation. The report details consumers' willingness to experiment with new combinations and techniques as they seek to recreate pub and bar serves at home.
Equipment. Nearly one in five (18%) cocktail drinkers had plans to buy cocktail glasses during the first lockdown, with another 30% already using them. Similar numbers (16%) said they were planning to buy specialist equipment like stirrers, strainers and shakers.
The report also reveals the potential for takeaways and deliveries. Half (49%) of all cocktail drinkers say they find the idea of cocktails supplied via food delivery apps appealing.
It's clear from all our research that cocktail drinkers are missing their on-trade experiences very much," says Jess Walsh, Consumer Research Manager at CGA. "While they wait to get back to pubs and bars, there is a big opportunity for producers, suppliers and operators alike to help them recreate drinking-out experiences and win their spend on everything from relaxed occasions and treats to big nights in and virtual get-togethers with friends.

This wave of interest in cocktail making could well last long after lockdown eases, and brands that capitalise now will be best placed to thrive in both the in-home and out-of-home markets in the long run."
CGA's Mixed Drinks At Home Report is now available to purchase. For more information, contact Jess Walsh at jess.walsh@cga.co.uk.